From Onboarding To Benefits,
Bonzai Intranet Is A Central Hub
For Your Important Documents
Bonzai makes training, onboarding and sharing info easy – so HR can focus on
keeping employees engaged and productive.

Create More Efficient HR Processes
Bonzai Streamlines Your HR Department's Critical Functions
Onboard Employees Fast
With Bonzai, employees can access all company policies, procedures and new hire forms in one convenient HR intranet portal. Onboarding new employees becomes fast and frictionless.
Centralize Information
Bonzai is a one-stop-shop for policies, forms and learning materials. Employees can get quick answers to questions, so your HR team doesn't have to field endless inquires about benefits, expenses, travel and more.
Simplify Training
With Bonzai, your document repository is secure and centralized, so employees can access training, learning and development information whenever needed.
Automate Processes
HR departments often need to gather information or share updates with large numbers of employees. You can use Bonzai to get the word out fast and collect form responses automatically – eliminating human error and lots of manual labor.
Get Your Message Heard
Use Bonzai's smart communications features to target and promote content so all the right people get the message. Send communications by role, location, department, language and more to guarantee they get seen.
Promote Engagement Across The Organization
Bonzai Intranet Helps Employees Feel More Productive, Engaged and Invested in Company Culture
Keep Employees Engaged
Build excitement, strengthen relationships and promote company culture with Bonzai's social tools. Give users the ability to like, share and comment on posts to drive participation. Your intranet can be a powerful platform for collaboration and enhanced productivity – and it always feels natural and organic.
Spread Enthusiasm
Corporate culture influences productivity, creativity, profitability and growth rates. Bonzai Intranet gives your employees the information and resources they need, fueling job satisfaction and enthusiasm. It's a great way to bring people together while providing essential functionality.
Find Things Fast
Bonzai has best-in-class search functionality and intuitive navigation, so employees can find important people, policies and files in seconds.
"With BONZAI, departments are now empowered to own their own content. Our HR team is amazed at how easy it is to target benefits information to employees in their respective countries."

Jennifer Kirscher – Employee Communications Manager, PTC
Get The Full Case Study Now!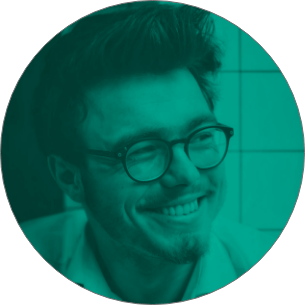 Ready To Transform
Your HR Department?
See how Bonzai Intranet streamlines HR, making onboarding and training easier than ever.
Related Resources
Learn more about intranet solutions, best practices and trends.
Frequently Asked Questions:
We've got your back every step of the way!
How can my company measure employee engagement?

Popular approaches to measuring employee engagement include conducting surveys and using performance-based incentives. Bonzai provides you with all the insights you need to measure your employees' productivity and engagement.
What are the key drivers of employee engagement?

Trust, integrity, purpose and fairness are the key drivers of employee engagement. Bonzai intranet offers a platform for all employees to connect and collaborate in one place. With easy access to information, people and documents, each employee is empowered to be productive whenever and wherever work is needed. With a great enterprise intranet, everything becomes transparent within your organization. Employees can easily understand their purpose, trust each other and work together to ensure your company succeeds.
What is employee engagement?

Employee engagement refers to an employee's emotional commitment to the organization and its goals. Bonzai offers powerful solutions that help employees feel engaged no matter what they're doing. With effective collaboration and seamless communication, your employees will always be connected and feel motivated to produce quality work.
How can I use employee engagement solutions to keep employees connected?

Some of the ways employee engagement solutions help employees stay connected include: 

Helping you find people and information with powerful search and predictive navigation. 
Providing a way to use all tools and enterprise apps efficiently without leaving your intranet. 
Helping you seamlessly connect and communicate with coworkers on an intuitive platform.
Boosting engagement by allowing for likes, comments and shares. 
Letting employees access, download and edit documents from anywhere, and even allowing them to work offline.