Finally, A Digital Workplace
Solution For Finance
Bonzai's intranet-in-a-box streamlines your workplace operations
and enables you to run your finance department more efficiently.
Modernize Your Finance Department
Bonzai Intranet Gives You The Tools You Need To Succeed
Get Your Messages Noticed
Whether you need to share information with external teams or specific finance department members, Bonzai gives you the all tools you need for effective communication.
Effectively Manage Data
We work with you to carefully set up and maintain your intranet's architecture so all important information is in its place and easily findable.
Ensure Security
Provide secure access to policies, documents, financial information and more. Our user-based permissions ensure that employees only have access to information that they're authorized to see.

Bring Out The Best In Your Employees
Empower Your Team Members And Enable Innovation With One Digital Platform
One Central Hub
Streamline your employees' day-to-day tasks by consolidating and securing important information in one central, easily searchable hub. Remove barriers by giving employees anytime access to a single source of trusted, up-to-date information.
Best-In-Class Search
Bonzai GPS™ puts vital people, documents and information at your fingertips. No more time-wasting scavenger hunts – with Bonzai, the information you need is just a few clicks away.
Meaningful Collaboration
Break down silos and bring people together to get things done on one digital workplace platform. Bonzai enhances collaboration by enabling employees to efficiently interact and work together, bringing out the very best your team has to offer.
Work From Anywhere
No one wants to add another work app to their phone. With Bonzai, your employees can work from anywhere with our mobile-responsive design. No special app is required.
Relationship Building
Increase employee engagement with Bonzai's like, share and comment capabilities. Engaged employees are more productive, have lower turnover rates and are more committed than their disengaged counterparts.
Frequently Asked Questions:
We're with you every step of the way.
What are digital workplace solutions?

Digital workspace solutions combine a variety of technical support services that help employees work anywhere and anytime in a secured digital environment.
What SharePoint intranet solutions do you offer for finance companies?

Thanks to Bonzai's SharePoint integration, financial firms can take advantage of user-experience-led document management features while leveraging the industry-leading communication and collaboration features of Bonzai.
"Our new intranet is helping us evolve the internal communication culture of G&F from one of email reliability to one of posting, sharing and disseminating everything through the intranet site."

Bobby Dhillon – Vice President of Marketing, G&F Financial Group
Read the Full Case Study Now!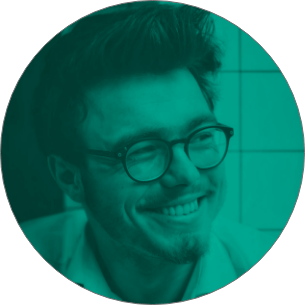 Ready To Transform
Your Department?
See how amazing your work life can be with Bonzai Intranet on your team.
Related Resources
Learn more about intranet solutions, best practices and trends.