Frequently Asked Questions
About Bonzai
Bonzai's award-winning enterprise intranet-in-a-box is famous for its best-in-class search and intuitive navigation. Have questions about how it all works? Check out the answers to frequently asked questions below.
What features does BONZAI provide out of the box that SharePoint doesn't?

BONZAI is designed to integrate beautifully with SharePoint. Our award-winning modern intranet delivers a number of features that you won't find out of the box with SharePoint.

It all starts with Bonzai GPS, which includes: 

Governance: We design a custom plan to help you maintain your intranet information. That means everything is in its place and easily findable with our innovative search.
Predictive Navigation: We structure your intranet so it's tailored exactly to how your employees work. Your document management system will be organized so employees can instantly find just what they're looking for.
Search: Never get frustrated looking for information again! Our type-ahead search gives you a powerful, user-friendly global search with predictive suggestions – all in one search box.

In addition, Bonzai offers a robust selection of the features that every intranet needs,  including news, content authoring and targeting, social workplace and intranet design. These are just a few of the key offerings that are not supported by out-of-the-box SharePoint.

Who owns the data you put on your Bonzai Intranet?

As a Bonzai customer, you own all the data that your organization places on your intranet.

How long does it take to get up and running with Bonzai Intranet?
How does Bonzai pricing work?

Bonzai Intranet is affordable and all-inclusive. Pricing is transparent – there are no hidden fees. All training, implementation, integration and support are included in the simple per-user price for Bonzai.

Our exceptional features – like Bonzai GPS™ – come free and standard with your plan as well. Your per-user price is based on the size of your organization, which makes Bonzai a great choice for small, medium and enterprise companies alike.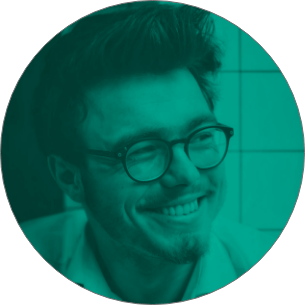 See What Our Award-Winning Intranet Can Do For You
Bonzai's modern intranet leads the industry with best-in-class search and intuitive navigation.