The World's Best
Intranet-In-A-Box
With intuitive navigation, best-in-class search and targeted
communications, Bonzai Intranet transforms the way organizations work.
Improve Internal Communication
Inform and engage your workforce with internal communications and company-wide announcements that everyone sees and reads.
Deliver Best-In-Class Search
Our innovative search features make it easy to find people, information and documents.

Target Communication
Eliminate communication fatigue by targeting messages based on role, location, department, language and more.
Empower Collaboration
Bonzai Intranet makes it simple for all employees to collaborate across teams, departments, functions and geographies.
Game-Changing Impacts
Bonzai Intranet delivers dramatic improvements in employee productivity – and your bottom line.
Increase In Annual Revenue
Jump In Employee Productivity
Less Time Spent Finding Documents
Saved Per Employee In Duplicated Labor Costs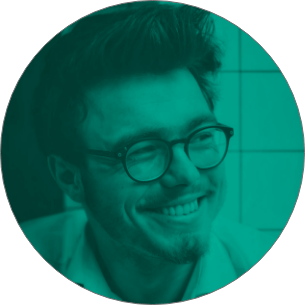 Ready To See What's Possible For Your Organization With Bonzai's Award-Winning Intranet?
Find out how best-in-class search and intuitive navigation can make your work life easier than ever.
Related Resources
Learn more about intranet technology, best practices and trends.
Frequently Asked Questions:
We've got your back every step of the way.
What intranet platforms do you offer?

Your business is different from every other. Each of your teams has various collaboration requirements. That's why we offer personalized intranet pages for all of your various needs, including corporate communication, finance, IT, HR and more.
Can you help my business with corporate communication?

Yes. Bonzai customers report that our interactive intranet helps them streamline communication and increase organizational productivity through the following features:

A vehicle for targeted and engaging employee communication across your entire digital workplace.
A platform to easily communicate business goals, publicize corporate events and promote company culture.
A way to ensure important notifications get the attention they deserve.
A medium to increase transparency in communication and distill helpful information fast.
A tool to help employees find, connect and collaborate seamlessly from anywhere.