Bonzai Intranet: Effective
Communication In A Box
Your internal communication strategy's success starts with your intranet.
It's Time To Be Heard
Bonzai Intranet Gives You The Tools You Need To Reach And Engage Your Employees
Company-Wide Announcements
Communicate business goals and promote corporate events on one easy-to-use platform. Bonzai Intranet ensures that your company-wide announcements are seen by each and every employee so they never miss critical information.
Targeted Notifications
Your employees don't want to be distracted by unnecessary communications. With Bonzai, you can target notifications by role, location, department, language and more – avoiding communication fatigue and making sure your announcements get the attention they deserve.
Crisis Management
Bonzai Intranet's powerful communications features make it a highly effective tool for crisis management. Our intuitive platform makes it easy to keep rumors at bay, increase transparency and distill helpful information fast.
Align, Connect And Collaborate
Let Your Corporate Communications Flow Seamlessly And Make Work Better For Everyone – Including Yourself
Two-Way Communication
Employees don't like to be talked at; they need to feel heard in return. Bonzai's two-way communication features empower employees at every level to communicate their needs effectively and productively.

Meaningful Collaboration
Break down silos and bring people together to get things done on a single digital workplace platform. Bonzai enables employees to truly interact and work together, bringing out the very best your team has to offer.
Global Workforce
Keep pace with emerging trends and empower your employees to work anywhere, anytime on any device with an intranet built to support a global, dispersed workforce. Our multi-language support is available 24/7.
Employee Engagement
Increase employee engagement with Bonzai's like, share and comment capabilities. Engaged employees are more productive, have lower turnover rates and are more committed than their disengaged counterparts.
Social Workplace
Build your workplace community and promote personal connections with Bonzai Intranet's social features. Bonzai builds bonds and strengthens relationships that further motivate and engage employees.
"Our BONZAI Intranet revolutionizes how we work by using technology to broaden our ability to communicate simultaneously to all employees, and create connections across our organization."

Paul Evans – Executive Vice President, Ferus
Read More About How FerusConnect Succeeded With BONZAI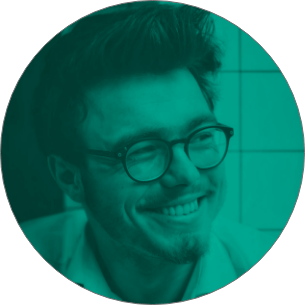 Ready To Transform Your
Corporate Communications?
See the difference effective communication can make.
Related Resources
Learn more about intranet solutions, best practices and trends.