Award-Winning Intranet
Solution For Enterprises
Bonzai brings your people, processes and information together in one central, easily searchable hub.
Industry-Leading Enterprise Intranet Software
Give Your Employees The Tools They Need To Succeed With Bonzai's Intranet-In-A-Box
Best-In-Class Search
Make it easy for your users to find exactly what they're looking for with Bonzai GPS™. No more time-wasting searches for people, information or documents – everything users need is always at their fingertips.
Effective Communication
Get your messages noticed. Whether you're broadcasting company-wide announcements or sending notifications to specific users, Bonzai ensures your employees never miss critical information.
Scalable Support
Bonzai scales to support organizations with 100,000+ employees so you don't have to worry intranet performance or availability ever again. Our platform is designed to grow with your company, keeping you organized and efficient every step of the way.
Cost Savings
Make the most of every dollar by reducing the total cost of your intranet deployment, management and maintenance with Bonzai's out-of-the-box platform. You'll reap the benefits of our innovative, cost-effective solution for years to come.
Global Workforce
Keep pace with emerging work trends and unleash employee productivity anywhere, anytime, on any device with an intranet that was built to support a global, dispersed workforce. Our multi-language support is available 24/7.
Secure Access
Provide authorized users with secure access to policies, documents, financial information and more. Bonzai's user-based permissions ensure that employees only have access to information they're authorized to see.
Meaningful Collaboration
Bring people together to get things done on one central digital workplace platform. Bonzai enhances employee collaboration by enabling employees to efficiently interact and work together, regardless of their physical location.
Designed For Enterprise Organizations
Bonzai's intranet-in-a-box platform is designed to meet the unique requirements of large, fast-moving companies. Transform the way your employees work with our innovative tools.
Frequently Asked Questions
We've got your back every step of the way
What is an enterprise intranet?

An enterprise intranet is an internal network for your organization that helps employees find people and information, make connections, collaborate and share files. When an intranet is done well, it fosters increased productivity and improved engagement.
How can intranet software solutions help small businesses?

Bonzai's intelligent intranet software helps small businesses by providing a way for businesses to increase communication and collaborations across the digital workspace and help employees feel more productive and engaged.
Game-Changing Impacts
Bonzai Intranet delivers dramatic improvements in employee productivity – and your bottom line.
Increase In Annual Revenue
Jump In Employee Productivity
Less Time Spent Finding Documents
Saved Per Employee In Duplicated Labor Costs
"Bonzai Intranet has helped us solve key areas of opportunity for our organization's intranet: 1. Clean and modern interface. 2. Personalization to improve employee productivity and efficiency. 3. Responsive design provides users with a custom user experience no matter what device they are accessing our intranet from."

Chuck Thompson – Collaboration Services Manager, Macy's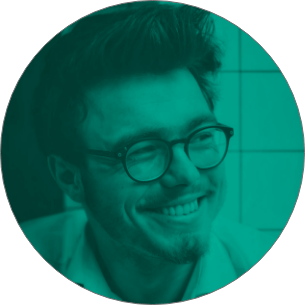 The Intranet You Can Count On
Bonzai understands enterprise organizations and is designed to solve the unique workplace challenges you face every day.
Related Resources
Learn more about intranet solutions, best practices and trends.