Bonzai Intranet: SharePoint Intranet-In-A-Box
Revolutionize the way you work. Best-in-class search, intuitive navigation and targeted communications give your employees everything they need to get their jobs done.
Join The Bonzai Community
Bonzai boasts an industry-leading client retention rate, with SharePoint intranet deployments that are 100% successful, every time.
Game-Changing Impacts
Bonzai Intranet delivers dramatic improvements in employee productivity – and your bottom line.
Increase In Annual Revenue
Jump In Employee Productivity
Less Time Spent Finding Documents
Saved Per Employee In Duplicated Labor Costs
Bonzai GPS™ Helps
Everyone Find Anything
We've conducted tree-branch user journey mapping with thousands of employees across all industries, business types and organization sizes. After carefully mapping their navigation habits we can say with confidence—we know where employees look for the things they need.

Based on those learnings, we've developed an intranet template that delivers on your users' core need: the ability to find the right people and information, fast.
Governance
Most intranet providers leave this to you. But, since we know that maintaining order is crucial to the long-term success of your intranet, we'll help you make sure that everything remains in its place. We'll walk you through best practices and help you implement governance plans to manage your information.
Predictive Navigation
We sent thousands of employees on pseudo scavenger hunts to understand how they navigate an intranet and structured Bonzai based on those learnings. No more generic buckets. Whether it's the latest version of a shared document, a colleague's email address or a company-wide announcement, every piece of information is exactly where your employees expect it to be.
Search
With Bonzai's best-in-class search your employees won't waste time looking for the information they need. A user-friendly, intranet-wide search box remains at the top of every page. And, even when employees don't know exactly what they're looking for, we've got them covered with type-ahead search that offers predictive suggestions to lead them in the right direction.
Bonzai's SharePoint Intranet-In-A-Box Has The Features You Need
SharePoint Intranet
Built on the SharePoint platform by SharePoint and Microsoft 365 (formally Office 365) experts, Bonzai is ready to launch in as little as five weeks.
Smart Search
Our innovative search features make it easy to find people, information and documents.

Intuitive Experience
Modern, reliable and incredibly easy to use – Bonzai brings together all the information you need.

Integrate Everywhere
Bonzai's SmartConnectors work with all your enterprise applications.
Effective Communication
Get your messages noticed with targeted, relevant alerts.
Mobile Workforce
Our fully responsive design works wherever your employees do.
Customize In Minutes
Bonzai gives you a full library of templates to make creating personalized, professional pages easy.
Increase Engagement
Bring your team together with the ability to comment, like and share posts.
Comprehensive Analytics
Bonzai's pre-built analytics dashboards show you engagement metrics for all your content.
Easy To Manage
Built-in administration tools and an intuitive admin settings panel make your job easier.
Top-Tier Support
Bonzai's support team of industry-leading experts is available 24/7.
Global Workforce
Bonzai Intranet was built to work anywhere, anytime and on any device to empower your global workforce.
"The training we received provided both a fundamental and in-depth understanding of BONZAI Intranet so all levels of users could be successful."

Linda Gilbert – IT Director, PRIDE Industries
Get the Full Case Study Now!
Why Bonzai?
Bonzai's innovative, flexible technology works across departments.
Get Pricing For The World's Best
Employee Intranet Software
Ready to create an intranet your employees will actually use? Let us show you how affordable it can be to get an intranet that makes search, communication and productivity easy.
Frequently Asked Questions:
We've got your back every step of the way!
What is an intranet?

An intranet is a private network used by companies to streamline internal communication and collaboration. Bonzai offers intranet solutions that help employees securely communicate and share files and information on a single platform, which boosts productivity and engagement.
How can I benefit from company intranet software?

Many of our customers report the main benefits of using our company intranet to be:

Improved employee engagement
Streamlined communication and collaboration
Ease of finding people and information
Ability to help employees deliver quality work on time
Increased productivity
Mobile-friendly application
Do you offer intranet software and digital workplace solutions?

Yes. Our intranet software solutions streamline your operations to increase productivity. We give employees access to all communication, collaboration and production tools that help them get the job done anytime, anywhere.
What is a SharePoint intranet?

A SharePoint intranet is a company intranet portal built on the SharePoint server. SharePoint provides businesses with options and tools to create their intranet platforms. Bonzai offers a personalized intranet in a box with pre-built SharePoint capabilities. Our intranet software helps businesses experience the best of both worlds and encourage meaningful collaboration across the digital workplace.
How can my company benefit from using SharePoint intranet solutions?

SharePoint helps boost employee engagement and activity. Thanks to our affordable, pre-built intranet-in-a-box solution, it's easy for your team to create and manage documents and templates.

Our intranet solutions are fully integrated with SharePoint and easy to use. They are mobile responsive without the need to download additional apps. This means you can spend more time focusing on your business plans instead of deploying intranet software.
Does Bonzai offer affordable intranet software?

Bonzai offers one of the most cost-effective intranet solutions on the market. We help employees find and share information quickly, allowing your employees to connect and collaborate with coworkers on a single digital platform and get work done from anywhere, at any time.

Bonzai is exceptionally user-friendly and comes with pre-built pages. Hence, no extra investment of time and IT resources is required.
How much does Bonzai Intranet cost?

Bonzai provides tailored intranet pricing based on your organization's size, complexity and ongoing support needs. There are no extra fees—just one affordable per-user price.
Does Bonzai offer custom intranet?

Bonzai offers fully functional, out-of-the-box intranets to help companies avoid complex, time-consuming customizations.

Many of our customers have chosen our robust intranet-in-a-box solution for features like these:

Lightning-fast deployment: Bonzai can be deployed much faster than custom intranets.
Easy to implement: Bonzai implementations require no extra skill or support from IT professionals.
Full SharePoint integration: Bonzai is fully integrated with SharePoint.
Central meeting place: Bonzai connects all employees on a single digital platform.
Mobile workplace friendly: Employees can communicate, share files and get work done anytime, anywhere.
What types of company intranet platforms are offered?

Bonzai offers company intranet software based on your organization's size and support requirements. We provide industry-specific collaboration solutions with intuitive and cost-effective enterprise intranets, financial intranets and SMB intranets.
Does my intranet need internet?

Since an intranet is the internal communication network for an organization, users need to stay connected with the LAN (Local Area Network) to access it. An intranet is not the internet, and thus it does not require your internet's WAN (Wide Area Network) to perform.
Is intranet the same as the internet?

No. An intranet itself is like a company's own internet provider. This works as an internal communication and collaboration network just for your organization.
What is an out-of-the-box intranet?

The term "out-of-the-box intranet," or alternatively "intranet in a box," indicates that our intranet portal arrives ready to use with pre-built sites for corporate communication, HR, finance, IT support and more. With Bonzai you can jump right in from Day 1.
Empower Your Employees With Our Award-Winning Intranet
Bonzai has received industry-wide recognition for its design, innovation, SaaS model and overall performance.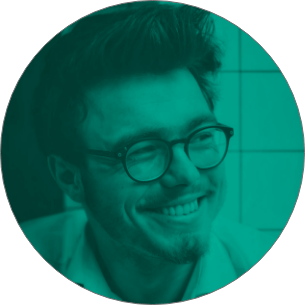 It's Time To Transform
Let us show you how much easier your work life can be with Bonzai Intranet on your team.