A Flexible Intranet Solution
That's Quick To Deploy And
Easy To Maintain
Bonzai's intranet-in-a-box removes bottlenecks, reduces your IT
workload and cuts costs.
Take The Pressure Off Your IT Department
Get A Custom Intranet Without The Costs of In-House Design And Development
Designed For Users
Empower your organization and site owners with Bonzai Intranet. Users can publish content, target internal communications and manage interactions. No expertise is required.
Enhance Security
Provide secure access to documents, data and more. Bonzai's user-based permissions ensure that employees can only access information they're authorized to see. Our solution is also SOC 1, SOC 2 and GDPR compliant.
Use Fewer IT Resources
With the Bonzai framework, your IT department can easily deploy and manage a custom intranet. Our expert Solutions Delivery Team will get your new platform up and running fast, so you can focus on other business initiatives.

Every Feature Your Organization Needs, Delivered Out Of The Box
Streamline Operations And Empower Employees With One Digital Platform
Centralize Knowledge
Connect applications and speed access to information across your organization. Bonzai creates a single version of the truth for all tools, data and technology.
Best-In-Class Search
Give employees the power to find information and reduce requests for access. Bonzai GPS™️ combines optimized information architecture, governance and intuitive search to make finding content painless for everyone on the team.
Simple Collaboration
Break down information silos and help employees get things done. Bonzai enhances employee collaboration without putting extra strain on IT support resources.
Work From Anywhere
Our robust features empower people to work wherever they are, on any device – without the need for a separate app.
"BONZAI's delivery process is extremely smooth and 100% professional across the board – the implementation team is outstanding and provided us with the know-how to utilize web best practices for a modern intranet that lasts."

Linda Gilbert – IT Director, PRIDE Industries
Get the Full Case Study Now!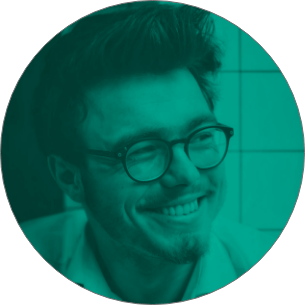 Ready To Transform
Your IT Department?
Find out how Bonzai Intranet frees up IT resources and boosts productivity.
Related Resources
Learn more about intranet technology, best practices and trends.
Frequently Asked Questions:
We've got your back every step of the way!
What security features will Bonzai use to protect my business?

Bonzai exceeds even the most stringent international requirements for security assurance, confidentiality and privacy. We offer antivirus functionality to protect your data even further. Our intranet software is both SOC 1 and SOC 2 certified and GDPR compliant.
What are some of the company intranet features?

Many customers report their favorite features of our employee intranet to be: 

AI-driven search & navigation
Pre-built SharePoint and Office 365 integrations
Powerful internal communication tools
Built-in document management capabilities
Fully customizable templates