100% Successful Intranet
Deployments, Every Time
Our Solutions Delivery Team, made up of SharePoint and Microsoft 365
experts, guides you every step of the way.
More Than Just A Pre-Built Enterprise Intranet-In-A-Box
We deliver a beautiful, functional, robust platform with an easy-to-use-interface right into the hands of your employees.
Thoughtful Delivery Methodology
Bonzai makes it easy to achieve a beautiful, elegant intranet experience that will exceed your users' expectations with our tested and proven delivery methodology led by top SharePoint and Microsoft 365 (formally Office 365) experts.
Industry-Leading Retention Rate
Bonzai boasts an industry-leading client retention rate, which speaks to our "promise and deliver" philosophy, as well as to the expertise and skills of our Solution Delivery Team. We pride ourselves on organizing, orchestrating and facilitating intranet deployments that are 100% successful, every time.
Lightning-Fast Deployment
Bonzai's delivery methodology can be executed in as little as 5 weeks, depending on the complexity of your existing environment and defined business requirements.

"While initially we considered Bonzai Intranet for the feature-rich platform, we ultimately selected Bonzai for its complete package, including the proven approach to intranet planning and solution delivery."

Kimberly La Liberte – Marketing Manager, Horizon Credit Union
Read More About How Horizon Credit Union Saw Success With Bonzai
What's The Secret To Intranet Success?
Our proven intranet delivery methodology is based on 100+ successful deployments.
1. Define Project Outcomes And Success Metrics

It's easy to achieve your intranet vision when you know where you're going. We help lay the groundwork for your successful intranet project by outlining the specific goals you want to achieve.

2. Gather Project Team And Resources

We work with you to put the right team and resources in place (including gathering user requirements).

3. Detail Project Plan And Initiation

Next, it's time to develop a detailed project plan based on your target launch date. Plans typically include all intranet committee activities, milestones, weekly meetings, artifacts and a two-way flow of project information.

4. Determine Infrastructure Readiness

Our Solutions Delivery Team partners with your internal IT team to review and assess your existing environment. Together we determine what needs to be fine-tuned before we proceed and go over how the technical installation will work.

5. Introduce Information Architecture

We'll implement intuitive navigation across your entire intranet. We've sent thousands of employees on pseudo scavenger hunts to understand how they navigate an intranet and structured Bonzai based on those learnings. Our structure is proven to help your employees find the content they need—instantly.

6. Prepare For Proper Content Migration

Move, rewrite, replace and delete. We advise you on the best methods for migrating your content to ensure you aren't moving a problem from one system to the next.

7. Establish Virtual Design Theme

We work with you to establish consistent design and user experience across every page of your intranet. You'll even learn to integrate your brand and corporate culture into your design.

8. Build For Longevity

We thoughtfully build your intranet with your organization's needs in mind so your intranet is sustainable and reliable for the long term.

9. Facilitate Introductory And Ongoing User Training

Successful adoption isn't just a matter of implementing the right tools. It's about communicating with all users so they understand how to best use each tool you're offering.

10. Launch Plan For Intranet Success

We ensure our solution's long-term success through a proper communication, engagement, training/adoption and improvement plan.

11. Architect Change Management For Adoption

We help you to define policies and procedures for the system integrity of your new digital workplace. This often includes architecting change management to ensure these new tools are used properly over time.

12. Set Schedule For Ongoing Review And Continuous Improvement

We work with your team to establish benchmarks, analytics, scheduled reviews and sustained improvement over the life of your digital workplace.
Frequently Asked Questions:
We're with you every step of the way.
Does Bonzai offer custom company intranet templates?

Yes. Bonzai offers customizable company intranet templates to help your organization create an intranet that your people love to use. Choose from a library of pre-built templates; no coding, developer or web design team required.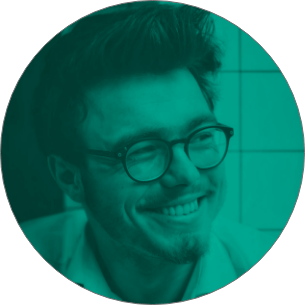 Excited By The Possibilities?
Set your organization up for success with a modern intranet employees love.
Related Resources
Learn more about intranet technology, best practices and trends.