Configure An Intranet That's
Perfect For Your Company
Bonzai intranet is fully customizable, with user-friendly templates that make optimization easy.
Beautify Your Intranet
Bring your company culture to life with a library of branded templates.
Enhance Your Brand
Bonzai's intuitive Brick design interface lets you instantly create beautiful, professional intranet pages from a library of templates. Maintain a branded look that's consistent with your corporate culture on every page of your intranet. No coding, developers or dedicated web design resources are required.
No Need To Hire Expensive Experts
Bonzai is intuitive and user-friendly. Anyone can create pages in your branded intranet that are attractive and easy to use – without the expense and hassle of hiring a developer.
Optimize Pages And Layouts
Customize your users' intranet experience specifically for their needs. Bonzai's full library of templates lets you create pages that your employees will actually use.
Seamless Upgrades
Since Bonzai is fully integrated with SharePoint, maintenance is easy. Your customizations will carry through from upgrade to upgrade – saving you time and headaches.
Your Intranet Should Be As Unique As Your Company
Bonzai lets you configure and manage your intranet easily.
Target Your Communications
Give each user an optimal experience by delivering fully customized content and targeted communications. Avoid communications fatigue by sending messages only to relevant recipients.
With Bonzai GPS™, You Never Lose Your Way
Bonzai GPS brings together governance, predictive navigation and search to help you find people, documents and information in a heartbeat. Together, these powerful features mean everything is always in its place and easily findable.
Deliver A Unique Experience To Each User
The personalized experience starts with the homepage. Each user receives news, messages and other content based on their exact role, location and department.
Everything's In The Cloud
Bonzai is cloud-based, so support, management and updates are quick and seamless.
Mobile-Friendly Intranet Design
With a mobile-responsive design, Bonzai works just as well on your employees' smartphones as it does on their desktops. Users get a full-featured, familiar user experience on any device – so they can work anywhere.
Frequently Asked Questions:
We're with you every step of the way.
Do you offer SharePoint intranet templates?

Yes. Bonzai is fully integrated with SharePoint, and we offer a variety of versatile templates.
What is an intranet template?

Intranet templates are designs for intranet pages that come ready-to-use with basic graphics and necessary coding. You can choose from Bonzai's library of branded templates and create stylish, professional intranet pages for your company. Everything is easy-to-use and requires no extra support from web designers.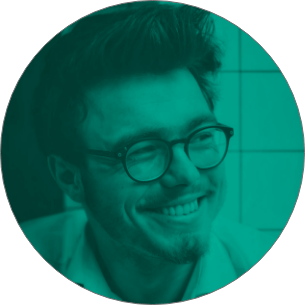 Experience An Intranet That's
Easy To Personalize
With Bonzai, you get a branded intranet that's a perfect fit for your organization.
Related Resources
Learn more about intranet technology, best practices and trends.