Webinar
The Art Of Intranet Search
Almost every user of conventional intranets complains about the quality of the search experience. Google sets expectations high, and there's a huge hidden cost for organizations that fail to get it right. We blame the search engine, but the underlying causes often lie elsewhere.
The Art Of Intranet Search
---
In this webinar, we'll show you how to get the search experience right, share our diagnostic tool for understanding why search fails, and describe practical remedies that intranet managers can implement. You'll learn:
The business cost of poor search
Why intranet search is hard
How to improve the search experience
Ways to diagnose search problems
Quick ways to enhance your search results
Watch the webinar now to improve your intranet search!
PRESENTED BY
---
Sam Marshall is the owner of ClearBox Consulting and has specialised in intranets and the digital workplace for over 18 years, working with companies such as AstraZeneca, AkzoNobel, TUI Travel, Sony and SABMiller. His current activities focus on intranet and digital workplace strategy, the business side of SharePoint and the use of enterprise social tools.
---
David is a SharePoint and Office 365 specialist who enjoys designing and building new things that make the workplace, and more importantly its stakeholders, more effective. While tools can go a long way, he is a firm believer in the pivotal roles played by research, analysis, strategy and training for any tool to be successful. Currently with Bonzai Intranet, David focuses his time on the design and implementation of new intranets across a wide variety of industries.
Webinar Key Takeaways
---
The human element is the biggest reason intranet search goes wrong.
People that create content for Google allocate a lot of resources to make the content findable.
Visual cues enhance the search experience by providing meaningful context to users.
It's important to take a traditional approach to search box design to avoid user confusion.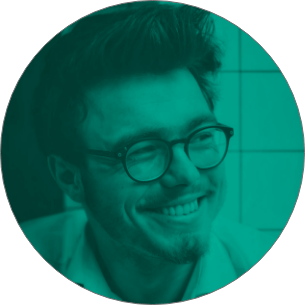 It's Time To Transform
Let us show you how much easier your work life can be with Bonzai Intranet on your team.