The World's Best
Employee Intranet Solution
Bonzai's intranet-in-a-box is built with powerful features
that improve communication, search, engagement and productivity.
An Intranet That Works With You, Not Against You
Our innovative out-of-the-box features are designed with the flexibility to meet your unique needs.
Bonzai GPS™ Helps
Everyone Find Anything
Drive collaboration, internal communications and engagement with an intranet platform that meets your users' core need: finding the right people and information fast. Bonzai's SharePoint intranet-in-a-box solution delivers best-in-class search by addressing three core areas:
Governance
Once your intranet's information architecture is set up, we help you design governance plans to manage your information. No rogue sites or information – everything is in its place and easily findable with our innovative search.
Predictive Navigation
Our Intranet Solution Expert works with your company to structure your intranet so it's tailored exactly to how your employees work. No more generic buckets – your document management is designed so employees can instantly find what they need.
Search
With Bonzai's best-in-class search, you won't waste time looking for the right people, information or documents. Our type-ahead search gives you a powerful, user-friendly global search with predictive suggestions – all in one search box.
It's Time For An Intranet Your Employees Actually Use
Bonzai Intranet delivers a powerful, customizable platform that will transform the way your employees work.
Content Publishing
Target your corporate communications by location, role and more to make sure the right people get the right message, every time.
Comprehensive Analytics
No more guessing about what's working. Bonzai's analytics show you engagement metrics for all your content.

Customizable Pages
Bonzai's Brick design interface gives you access to a full library of templates, so you can quickly and easily create branded intranet pages.

User-Friendly Interface
Every detail of Bonzai is tuned to put user experience first – from page design to information architecture.
Site Provisioning And Management Tool
Bonzai makes it easy to deploy, provision and manage your corporate intranet with built-in tools so it's easy to create a fully customizable, responsive intranet.
Social And Knowledge Management
Build your workplace community and promote networking with social intranet features that connect and engage your team.
Employee Services
Integrate Bonzai with all your enterprise apps, so employees can get everything they need without leaving the intranet.
Mobile-Responsive Design
No one wants to add another work app to their phone. With Bonzai, you can work anywhere with our mobile-responsive design.
Cloud Deployment
Run your SharePoint intranet in the cloud with SharePoint for Office 365.
Document Management
Bonzai's GPS uses intuitive search, navigation and governance to put exactly the right information, people and news at your employees' fingertips.
Multi-Language Support
Bonzai Intranet is ready to work whenever you are. Our multi-language support is available 24/7.
Frequently Asked:
Does Bonzai offer intranet search tools?

Yes. Bonzai's powerful search appears on every page. Employees can instantly find people, information and more, helping them deliver quality work effortlessly.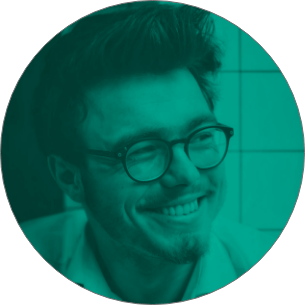 It's Time To Upgrade
Let us show you how amazing your work life can be with Bonzai Intranet on your team.
Related Resources
Learn more about intranet features, best practices and trends.