All-In-One Intranet
Solution For SMBs
Bonzai's intranet-in-a-box platform is designed to meet
the unique requirements of small-to-medium businesses.
Flexible, Modern Technology To Drive Communication And Engagement For Your SMB
Bring Your People, Processes And Information Together In One Central, Easily Searchable Hub
Best-In-Class Search
Make it easy for your users to find exactly what they're looking for with Bonzai GPS™. No more time-wasting searches for people, information or documents – everything employees need is always at their fingertips.
Effective Communication
Get your messages noticed. Whether you're broadcasting company-wide announcements or sending notifications to specific users, Bonzai ensures your employees never miss critical information.
Expertise On Your Side
We provide the industry experts so you don't have to. Our experts work with you to outline your specific goals and build intuitive navigation that achieves your intranet vision.
Cost Savings
Make the most of every dollar by reducing the total cost of your intranet deployment, management and maintenance with Bonzai's modern platform. You'll reap the benefits of our innovative, cost-effective solution for years to come.
Customize In Minutes
Create your intranet your way. Bonzai's intuitive Brick design interface gives you access to a full library of page templates so you can quickly and easily create branded intranet pages without relying on expensive and time-consuming developers.
Thoughtful Delivery Methodology
Bonzai's tested and proven delivery methodology is led by top SharePoint and Office 365 experts. We pride ourselves on organizing, orchestrating and facilitating intranet deployments that are 100% successful, every time.
Meaningful Collaboration
Bring people together to get things done on one central digital workplace platform. Bonzai enhances employee collaboration by enabling employees to efficiently interact and work together, regardless of their physical location.
Game-Changing Impacts
Bonzai Intranet delivers dramatic improvements in employee productivity – and your bottom line.
Increase In Annual Revenue
Jump In Employee Productivity
Less Time Spent Finding Documents
Saved Per Employee In Duplicated Labor Costs
"In our search for a SaaS Intranet solution, it was integral to align ourselves with flexible technology. Our team has been very pleased that they have been able to achieve everything they've wanted with BONZAI because it is easily customized."

Alexandra Jespersen-Wheat – Employee Engagement Manager, Bluebeam Inc.
Get the Full Case Study Now!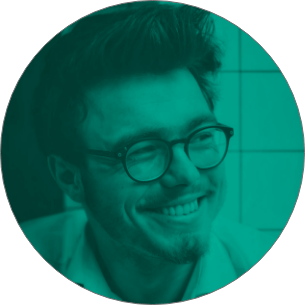 You'll Want Us On Your Team
Bonzai understands the unique workplace challenges SMBs face, and we're ready to help.
Related Resources
Learn more about intranet solutions, best practices and trends.