Communicate And Collaborate In A Secure,
Compliant Environment
Bonzai Intranet gives your employees anytime access to a single source of trusted,
up-to-date information.
Industry-Leading Digital Workplace Solution For Financial Institutions
Give your employees the tools they need to succeed with Bonzai's intranet-in-a-box.
Best-In-Class Search
Make it easy for your users to find exactly what they're looking for with Bonzai GPS™. No more time wasted chasing down people, information or documents – everything employees need is always at their fingertips.
Secure Access
Provide authorized users with secure access to policies, documents, financial information and more. Bonzai's user-based permissions ensure that employees only have access to information that they're authorized to see.
Effective Communication
Get your messages noticed. Whether you're communicating business goals to the entire organization or sending notifications to a specific group, your employees never miss critical information.
Compliance Management
Streamline compliance management with Bonzai Intranet for Finance. From ensuring legal compliance with accounting standards to managing tax implications, Bonzai helps with it all.
Meaningful Collaboration
Break down silos and bring people together to get things done in one digital workplace platform. Bonzai enables employees to efficiently interact and work together, regardless of their physical location.
Designed For Financial Institutions
Bonzai's intranet-in-a-box platform is designed to meet the unique requirements of banks, credit unions, financial services firms, insurance agencies and brokers. Manage critical data in a secure, compliant manner.
Game-Changing Impacts
Bonzai Intranet delivers dramatic improvements in employee productivity – and your bottom line.
Increase In Annual Revenue
Jump In Employee Productivity
Less Time Spent Finding Documents
Saved Per Employee In Duplicated Labor Costs
"Bonzai has allowed us to consolidate information, whether it's policies, procedures or other documents. Our SharePoint administrator's workload is quite a bit less because of Bonzai. The IT department is extremely pleased."

Brad Fenn – Electronic Banking Technology Manager, UniBank
Unibank Cultivates Collaboration And Efficiency With A Bonzai SharePoint Intranet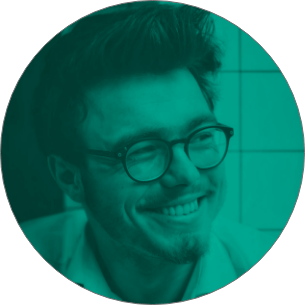 The Intranet You Can Count On
Bonzai understands financial institutions and is designed to solve the unique workplace challenges you face every day.
Related Resources
Learn more about intranet solutions, best practices and trends.