6 Reasons Why Bonzai's SharePoint Intranet has had Record Success 
A look back at the achievements that contributed towards the growing success of Bonzai intranet; along with a glimpse into what developments and innovations the year ahead holds! 
We've compiled a round-up of Bonzai Intranet's top 2017 activities, which lead to the growth and success of the award-winning, stress-free intranet platform. Highlights include steadfast global expansion, innovative technological updates and multiple award triumphs.
1) Partner Channel: Bonzai Intranet is expanding across the globe through a partner channel which was successfully launched in 2017. Having grown to develop partners in places such as the USA, Australia, Germany, Singapore and Canada; Bonzai is quickly extending its global reach with this thriving partner channel.
Image Source: Bonzai Intranet 
2) Award-Winning Solution: The prestigious Nielsen Norman Group Intranet Design Award, was awarded to a Bonzai customer for their Bonzai Intranet solution, in the 2018 Intranet Design Annual This is the most prestigious award in the Intranet space and other winning organizations this year included behemoths such as Glaxo Smith Klein, eBay and Delta Airlines. Bonzai was also awarded the Intranet of Choice North America from Clearbox consulting."The Nielsen Norman award proves that intranet in-a-box solutions on SharePoint and Office 365 are not just an alternative, but an award-winning option. No customer has won a worldwide intranet design award built leveraging just SharePoint or Office 365 without massive customizations and add-ons," explains Michal Pisarek, 6-time Microsoft SharePoint MVP and Director of Product at Bonzai.
3) Customer Retention & Growth: The Bonzai Intranet team worked with over 30 customers including some of the worlds most well-known organizations. Bonzai Intranet's annual recurring subscription revenue has grown by a massive 220% since 2016. This was achieved; in conjunction with a 200% growth in active customers in 2017. In addition, Bonzai has retained 100% of it's existing customers year-on-year since its inception.
4) Continuous Enhancements: In 2017, Bonzai provided more than 8 point releases and a minor new version of the product (Bonzai 1.6) that included capabilities such as a redefined user experience, multi-lingual support, new layout options, new web parts, additional designs and a range of improvements. This release cycle ensures that clients get constant value from Bonzai and that their Intranet keeps driving communication, collaboration and engagement throughout their organization.
5) Artificial Intelligence: Bonzai began developing 'Brick;' a conversational-based interface in 2017 to help organizations provision and manage their Bonzai SharePoint Intranet. 'Brick' provides an intuitive way to interface with Bonzai whether it be changing colours, creating new sites or lighting up additional features. 'Brick' will be ready to launch in 2018."We're investing in the use of natural language queries/bots to search and perform for Bonzai, which allows users to ask questions and get answers without having to navigate a traditional website or user interface. We're also making huge improvements around search, for the next release of Bonzai, to try and leverage some of this," shares Shereen Qumsieh, Director of Product Development at Bonzai and 2-time Microsoft SharePoint MVP.
6) ShapeShifter Release: The Bonzai intranet team commenced the development of the ShapeShifter release in 2017, to allow customers and partners even more control and flexibility of their Bonzai intranet. This ability can help organizations respond to business needs quicker than ever by providing advanced management capabilities of their Intranet. Bonzai ShapeShifter offers an amazing user experience and design refresh and the addition of incredible new features such as an improved search experience, an enhanced Employee directory experience (People hub), additional alternate web part views and brand new web parts. Bonzai 2.0 will be launched in 2018 and will provide world-leading Intranet and Digital Workplace features on SharePoint and Office 365.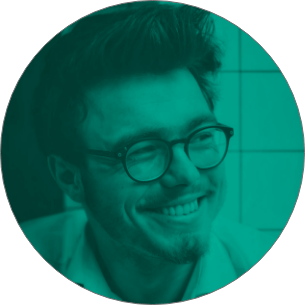 It's Time To Transform
Let us show you how much easier your work life can be with Bonzai Intranet on your team.