Webinar
How to Leverage People Data in SharePoint Intranets
The corporate intranet has emerged as a key component that connects knowledge workers in mid-to-large organizations.
How to Leverage People Data in SharePoint Intranets
---
Within intranets, people directories have become an increasingly importnt feature, allowing talent to connect, communicate and collaborate to achieve mission-critical objectives.
People profiles that are rich with information make it easy for your employees to find subject matter experts within your organization, assemble skilled teams and ultimately, increase knowledge sharing.
Watch the webinar now and learn how to fully leverage people data in your SharePoint intranet.
PRESENTED BY
---
Jeremy Thake is the VP of Product Technology at Hyperfish. Jeremy has over 15 years of industry experience focused on Microsoft Technology, ranging from consulting, development, marketing and product management.
Michal Pisarek, a 6X Microsoft SharePoint MVP and co-founder of BONZAI Intranet. Michal is an international intranet and SharePoint speaker and is very well regarded as an expert in the digital workplace space.
Webinar Key Takeaways
---
Learn how technology can eliminate the manual task of keeping employee profile data up to date.
See how accurate people data can improve expense allocations and streamline budgeting processes.
Discover how employee productivity, connectivity, and collaboration increases when your employees engage with the right people.
Understand why your employees need the right tools to help them find the right people quickly.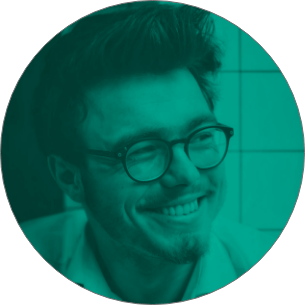 It's Time To Transform
Let us show you how much easier your work life can be with Bonzai Intranet on your team.