Perfecting The Art Of Intranet Search
These days, most individuals are accustomed to great search experiences on platforms like Google and Bing, so it's little wonder that most of us have come to expect great search experiences on every platform we use. Unfortunately, when it comes to Office 365 and SharePoint intranets, the reputation for great search functionality is poor and many organizations struggle to provide easy retrieval of intranet information.
There is good news, however, as there are ways to improve intranet search and with some thoughtful planning and the adoption of important processes, intranet managers can provide users with much-improved intranet search experiences.
Employees Can't Find the Information They're Searching For
Organizations typically implement an intranet to provide streamlined access to organizational information, to share news and events, encourage employee engagement and drive efficiencies, but what if your intranet's poor search functionality is having a negative impact on employee productivity?
According to IDC, Gartner and Forrester Research, employees spend up to 30% of their time searching and analyzing documents for relevant information, with 9% not finding any information and 7% end up recreating documents. The cost to an organization is $3,500 annually per employee in lost productivity. Not a figure to be ignored, especially if you're an organization of 1,000 employees, that's a whopping $3.5 million in lost productivity per year. Thus, it pays to provide employees with convenient access to the information they need to optimally perform tasks.
Employees lose faith in their intranet if they regularly encounter poor search experiences on it. The whole point of an intranet is to aid employees in operating efficiently not to hinder them, so if poor intranet search is a concern at your organization, take stock as it's a costly organizational issue. An IDC whitepaper noted that enterprise organizations lose nearly $2.5 million annually due to employees' inability to locate and retrieve critical information.
Image source: Pixabay
"If Google Can Get it Right Why Can't Our Intranet?"
Intranets contain a myriad of organizational information, everything from a corporate directory to policies and procedures, with a lot more in between. Unless the intranet has been set up correctly with an ongoing governance structure in place, there's a strong likelihood that the content is disorganized.
A report by KMWorld does a good job of explaining the complexity of enterprise information search - "Unlike Web search, enterprise search makes different demands on an information access platform: for better accuracy; security; more formats; more reporting tools; more language understanding; and better interaction design." Understanding the complicated nature of enterprise information is the first step in creating better intranet search experiences.
Organizations are often filled with acronyms that have been created over time, which can take a while to get to grips with especially for new employees. Some organizations use acronyms as part of their intranet content tagging strategy, this approach can work well but only if all intranet users are aware of the acronyms or have convenient access to a wiki containing their descriptions.
Interestingly, research attributes 62% of dissatisfaction with enterprise search to non-technical factors such as information quality and search literacy. This study sheds a light on some of the contingencies necessary for great intranet search, which brings us to the next question, what can we do to improve intranet search?
Image Source: Pexels
What needs to be done to Improve the Intranet Search Experience?
When it comes to creating a sustainable intranet, a set it and forget it approach is doomed to fail. Intranets require upkeep to ensure the content remains relevant and easily retrievable.
SharePoint features such as Tags and Metadata are necessary for enhancing the search experience.   intranet content must be tagged effectively with metadata in order to efficiently surface in the search results. Thoughtful data organization and careful metadata and tagging strategies are essential for creating a valuable intranet and enhancing the overall search experience.
SharePoint provides the option to activate a continuous site crawl which helps to improve search speed by providing a more updated index but it consumes more power on the server. A balanced decision needs to be made with regards to site crawl settings to ensure that it works from both a server consumption and information retrieval perspective.
By default, SharePoint groups information by one content source, using just one schedule. As the content on your SharePoint intranet grows, the slower the search becomes. Therefore, it's important to identify different content sources and split these different environments so that different crawl schedules and crawl types can be configured as appropriate.
The configuration of Search schema such as managed properties can make a big difference when it comes to facilitating efficient SharePoint intranet search. It's important to note that SharePoint search doesn't crawl library and list columns by default. The best way to get around this is to create a managed property in the search schema.
A robust approach to governance is essential for creating a sustainable SharePoint intranet that grows and develops in tandem with the organization rather than becoming outdated and obsolete soon after intranet go-live. A Governance team should be set up with responsibility for ensuring that only up to date information is kept on the intranet. A reliable Governance structure ensures that information on the intranet is relevant and organized appropriately, thus enhancing search results.
Content audits are key for managing intranet content and should be conducted at regular intervals. A content audit gives the intranet team an overview of the content on the intranet and helps them to determine if and when they need to keep, rewrite or delete existing content. Again, this exercise helps to ensure that only necessary, up-to-date content exists on the intranet rendering better search results for users.
Content publishing rules are important to encourage content authors to optimally publish content for search. Information such as content structure best practice and including keywords on intranet page names and also in the summaries can increase the findability of intranet information.
Intranet design is another consideration when it comes to speeding up information retrieval, keep navigation straightforward and simple and use shortcut links to provide users with quick access to popular information.
How to Diagnose Why Intranet Search Fails?
There are numerous ways in which intranet search can fail, everything from a search query surfacing too many results to ineffective uses of metadata means that the information a user is seeking is not showing up, either at all or it's showing up somewhere under a ton of other information.
Intranet teams should regularly review the intranet search logs to determine the most popular searches and to analyze if the content is easily found. Perhaps popular sites and pages could be further optimized to speed up the time it takes users to find them. Including keywords and appropriately tagging content can make a huge difference. Search logs provide great insight into what users are searching for and can provide quick access to key intranet search issues.
Oftentimes, user searches are seasonal, for example from February to May aka 'tax season,' there's usually a spike in intranet searches relating to tax forms. The seasonality of content popularity can help the intranet team in deciding which content to optimize next and encourages them to take a proactive approach to user searches.
Image Source: Pexels


How to Enhance Intranet Search Results Fast?
Promoted results is a useful tool for surfacing an extremely popular search result to users. This is especially helpful in instances where a number of users are searching for a popular piece of content but due to the nature of the search term, a large number of results is presented. For example, if users regularly search for the organization's PowerPoint template or company letterhead, promoted results ensure that these are presented at the top of the search results.
Promoted results are helpful for documents that get updated but the previous instance of the document cannot be deleted (by the Governance team of course!) just yet. Promoted results can ensure that the most relevant and up-to-date instance of the document appears at the top of the search results.
Search results on SharePoint Intranets display the title of a document first in the list of results, so encourage content authors to always include a meaningful title for their documents. If multiple documents have the same title, it's very difficult to scan results to find the right document, so many organizations provide content authors with title guidelines, which often includes double-checking that the title hasn't been used previously. Displaying the title in views can help to remind and encourage content authors to use titles effectively.
Ensure that content tags are spelled correctly, you'd be amazed to see the number of tag typos that prevent information from surfacing in search results.
Predictive type-ahead is a great way of enhancing a users' intranet search experience. This innovative search tactic predicts what a user is searching for and provides a list of the most relevant results fast.
When it comes to improving intranet search, intranet teams that take a proactive approach to planning and implementing search enhancing processes, see great results. Search is the backbone of a great intranet so it's well worth putting the time into creating a great search experience for users.
To learn more, watch the free on-demand webinar, The Art of Intranet Search.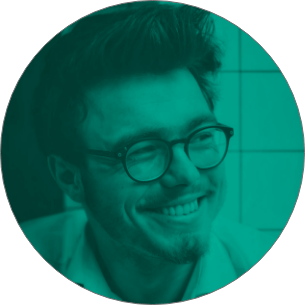 It's Time To Transform
Let us show you how much easier your work life can be with Bonzai Intranet on your team.