If Intranet Content Is So Important, How Are We Helping Our Content Authors?
A surprising statistic emerged from a recent poll that took place during the intranet success webinar series regarding intranet content. Webinar attendees overwhelmingly voted 'intranet content' as the most important feature of a great intranet platform. This was surprising as we expected a technological or functional feature to be voted the most important aspect of a great intranet. The good news about this poll result, is that up-to-date and engaging content is something that can be achieved effectively with the right tools, support and guidance.
Anecdotally, when we speak to potential clients and customers, content quality, trust and accessibility (or lack thereof!) comes up time and time again as a major pain point of their existing digital workplace. With that being said, it's understandable that information architecture and content integrity are high on the list of priorities for intranet teams.
 Image Source: Bonzai Intranet Success Webinar Series
What can we do to Guide and Mentor Intranet Content Authors?
Instructions on the expectations of content authors should be laid out and communicated early on. It's important that intranet managers provide content authors with a listening ear so they can voice concerns and have their questions answered. This additional guidance from a senior member of the project team can have a positive effect on content author confidence, which can have a lasting impact on content quality. Feedback from our award-winning customers advises that organization's spend time at the onset of the intranet project analyzing and selecting the best content publishing model for their organization.
There are 3 Intranet Publishing Models to Consider before Selecting how to Publish Content on your Intranet:
Centralized Model - Some organizations take a centralized approach, whereby one department or individual takes responsibility for maintaining and publishing all of the intranet content. With this approach, organizations maintain a greater level of control over their intranet content. On the downside, having just one person or department responsible for the entire organizations intranet content can lead to a bottleneck in publishing. The other drawback is that the quality of the content may be compromised as studies show that people give more care and attention to content that they are publishing themselves over content that they're submitting elsewhere for publication.
Decentralized Model

– This approach authorizes business units or departments to take ownership and responsibility for all intranet content pertaining to their function. This model puts the onus of content integrity at a departmental level and can be wildly successful with the right support and guiding principles. Prudent publishing guidelines and training support can significantly enhance the feasibility of this popular content publishing model.

End-user Model – This approach to content authoring provides very little content control to organizations, as all users are permitted to contribute and produce content for the intranet. This approach requires careful planning with a strong emphasis on content publishing training, along with strict guidelines and procedures for successfully creating and managing content on the intranet. This method instills a lot of trust in end-users which is beneficial but the lack of content control isn't suitable to all organizations.
Image Source: Pexels, Intranet Content Tips
How Can we get Great Content from Content Authors?
First, it's important not to overload content authors with metadata and help them to understand what it's used for. We know that metadata is an important part of great content as it can help to improve intranet search, findability and overall content organization. However it's imperative that content authors receive adequate training to fully understand the importance and uses of metadata. It's unrealistic to expect an author to complete 25 pieces of metadata each time they create a piece of content, especially if they don't understand why they're doing it.
We recommend that organizations create a documented process to define the minimum amount of metadata necessary in order to provide a great intranet experience to both content authors and end users. It's imperative that content authors are taught the importance and reasoning behind metadata! It's not enough to instruct content authors to just complete the metadata, it's essential to provide examples of locations where a piece of metadata can be used. For example, in Bonzai, a piece of metadata can be used as a search filter, to target content towards specific cohorts and also as a way of categorizing content.
Automation Tools that make the Job Easier
If a content author is responsible for 100 pieces of content how are they supported to effectively manage all of this content? It's no easy feat as intranet content management can be cumbersome with tasks spanning the management of content reviews, content updates and content publishing. In order to support content authors, furnish them with the necessary protocols to holistically and effectively manage intranet content.
Unfortunately, many intranet and digital workplace tools are simply not designed to help content authors due to a lack of insight into important metrics. Documented processes that define the necessary criteria for content management are paramount, along with simple tools such as a content calendar, can greatly help content authors to manage their intranet content. It's vital that content authors have the tools to identify the most popular content and a process for flagging content that's up for review.
We have started to do this in Bonzai by allowing authors to attach review or expire dates to individual pieces of content so that they can quickly recognize content that needs updating. This is a step in the right direction, but more can be done to streamline this process. I would love to see Intranet and digital workplace tools really take up the challenge of helping authors manage the end-to-end authoring process of creation, review, publishing and expiry in a much easier format than what is available currently.
 Image Source: Bonzai Intranet - Edit / Review Content
Carve this out as a Job Function...
...Not as an activity on the side of a desk! It's crucial that intranet managers place a high level of importance on quality content and obtain a tenacious approach to maintaining reliable, up-to-date content on the intranet. In order to achieve this, intranet teams must invest in stringent processes that facilitate content authors in ensuring the integrity of the information available in the digital workplace. The bona fide benefits that come with ensuring content integrity are substantial and far outweigh the investment required to set the process up. As time goes on, the procedure for ensuring high quality content becomes second nature and many content authors embrace it with gusto.
Provide Training and Guidance
Training and guidance are vital for supporting content authors in producing excellent content. It's important to keep in mind that many content authors have additional roles along with authoring content on the intranet, so expecting them to start hammering HTML to make beautiful web pages is not always feasible!
In order to support your content authors to create amazing content, you need to provide them with the tools to achieve this but more importantly explain the reasons why. Tangible examples that illustrate the difference between okay, good and great content on an intranet platform help to ensure that they have the knowledge and understanding to go and create excellent content!
We'd love to hear your thoughts - Leave a comment in the box below if you've any questions or feedback!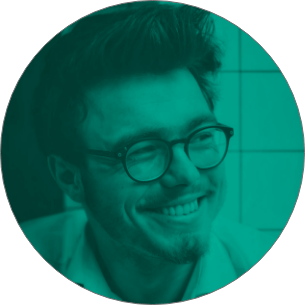 It's Time To Transform
Let us show you how much easier your work life can be with Bonzai Intranet on your team.