Lessons Learned From Achieving A Diamond Award-Winning Intranet
We had the pleasure of sitting down with Kimberly La Liberte from Horizon Credit Union at CUNA America's Credit Union Conference in Boston this month to discuss and share the lessons learned from creating a CUNA Councils diamond award-winning intranet.
Horizon Credit Union had a bespoke intranet platform that was unfit for serving the needs of the credit union's valued employees. Instead of furnishing employees with tools and resources to effectively perform their role, the legacy intranet only enhanced frustration as there was no search functionality on the platform so employees had to know exactly where to look to find the information they required. Just three people at the credit union had the ability to publish content on the outdated platform, which caused bottlenecks for effectively disseminating information to the wider employee group.
 Time to Invest in a True Digital Workplace Platform
Given the constraints of the legacy intranet, Horizon Credit Union knew it was time to make a change and decided to invest in a digital workplace platform that facilitated the needs of the credit union and would support them for the foreseeable future. Horizon Credit Union defined the following criteria as essential features of their new digital workplace:
De-centralized Content Publishing
Strong Search functionality
Automated Content Archiving
Employee Engagement Capabilities
Employee Directory with Office 365 / Active Directory Integration
Flexiblility to Support Brand Standards
 Image Source: Horizon Credit Union's Bespoke Intranet
Why did Horizon Credit Union choose Bonzai Intranet?
Horizon Credit Union was kind enough to share the reasons why they selected Bonzai Intranet for their new digital workplace platform. Not only did Bonzai intranet fulfill 100% of Horizon Credit Union's digital workplace requirements, but there were several additional bonus features provided too.
Bonzai's Solution Delivery Methodology is aimed at providing a sustainable intranet platform. This approach was appealing as the intranet project team wanted to implement a robust solution that would stay current for many years to come. All of the artwork used for internal communications at Horizon Credit Union is original art, giving employee's a unique experience. Bonzai intranet has the flexibility in design to facilitate this along with all of their brand standards. The project team were also keen to leverage and maximize Horizon Credit Union's existing investment in SharePoint to provide better ROI, which Bonzai Intranet fully supports.
Ease-of-use was an essential consideration for the intranet project team as they wanted to ensure an intuitive solution to encourage user uptake. Speed of content publishing was also high on the list of priorities for the new intranet and the team were satisfied that Bonzai was the optimal solution to facilitate this.
The project team were attracted to Bonzai's emphasis on information architecture and the facilitation of tangible exercises to support employees in quickly and easily retrieving information. Bonzai's all-encompassing solution delivery approach begins with thoughtful planning to understand the organization's overall intranet strategy. Following this the team rolls up their sleeves for a deep dive into content planning before moving on to Governance to instill practices that ensure the longevity of the platform. The final piece of Bonzai's solution endeavors is focused on in-depth training and supporting the intranet launch activities.
 Image Source: Bonzai Intranet Solution Delivery Approach 
Essential Steps for Successfully Creating a Diamond-Worthy Digital Workplace
 Horizon Credit Union's Essential Steps to create an Award-winning Intranet!
1. Include Stakeholders from a Broad Range of Departments 
The intranet project team consisted of representatives from Information Services, Human Resources, Branch Operations and Marketing. Given that the intranet is a tool for all employees it's essential to involve a wide variety of stakeholders on the intranet project team to ensure a holistic representation of departments.
2. Conduct a Thorough Content Audit 
Each department performed a content audit to decipher the departmental information that they required on the new intranet. While the content audit can be a timely exercise, it is a vital first step in establishing the integrity of content on the digital workplace.
3. Establish Robust Governance Processes
Horizon Credit Union implemented a Governance process to ensure platform sustainability and guarantee the sincerity of intranet content long into the future. To help with this, an expiry date can be set to automatically archive content as it expires.
4. Conduct End-user Testing
Test and refine assumptions along the way with hands-on user testing and focus groups to ensure that the project meets or exceeds end-user needs. The feedback provided by end-users is invaluable as they often have different intranet needs and aspirations than the wider project team.
5. Support Content Authors
Horizon Credit Union conducted content authoring workshops to educate authors on effectively creating and mapping out intranet content. It's a good idea to make content publishing training a requirement by department so that there's at least one person from each functional unit responsible for their departmental content.
Image Source: Horizon Credit Union's New Award-Winning Bonzai Intranet 
What were Horizon Credit Union's Benchmarks for Improvement?
Given Horizon Credit Union's previous experience with a subpar intranet, the intranet project team defined essential benchmarks for the new platform to effectively support the credit union. The team were keen to establish a digital workplace that would remain up-to-date and could grow with the credit union overtime. To support these aspirations, the intranet project team established the following goals for the new and improved digital workplace:
A Maniacal Focus to Ensure Intranet Reliability.
Improve Employee Connections across Locations.
Reduce All-employee Communications Centralizing Internal Communications.
Review, Analyze and Take Action with Intranet Analytics.
Strengthen Online/ Offline Security with Identity Verification.
Increase Employee Engagement for Happier Employees.
Horizon Credit Union successfully achieved their intranet project goals and they continue to measure intranet performance through analytics and user feedback to refine and perpetually improve the integrity and effectiveness of their new digital workplace.
Image Source: Bonzai Intranet Credit Union Customer Testimonial 
How has the New Digital Workplace Impacted Employees at Horizon Credit Union?
 Building a More Socially Connected Workplace
Since deploying Bonzai Intranet, Horizon Credit Union has an intranet that is a trusted source of information to assist and support employees in effectively accomplishing tasks. The buy and sell marketplace feature on Horizon Credit Union's new digital workplace has proven very popular as a trusted space for employees to not only buy and sell items, but also to engage and interact with one another in a safe environment. Initially the team weren't fully convinced of the value provided by this feature, but as time went on, intranet analytics have shown that it's a very popular area of the digital workplace.
 Find-ability for Better Accessibility
Employees love the convenience of being able to quickly find other employees through the employee directory. There is very little maintenance required as the employee directory is integrated with Active Directory. An added bonus of the employee directory comes in the form of additional security. Employees use this feature to verify visitors to their branch from other credit union locations thanks to each employee having their image displayed alongside their credentials.
Meaningful Engagement & Open Dialogue
Employees have the ability to meaningfully engage with one another and interact on the new digital platform. Likes and comments are encouraged on articles posted to the intranet as well as throughout the marketplace and community investment areas of the site, giving employees the opportunity to intermingle regardless of their physical location. The credit union's corporate culture is enhanced and harnessed on the digital workplace. Nowadays, employees from various branches feel more interconnected as they can keep up to speed and get involved with what's happening across all branch locations.
Measurable Results and Improvements
Horizon Credit Union is exceptionally pleased with the usefulness of the new digital workplace with an overwhelming majority of employees referring to it multiple times a day. Finding the right information such as forms, policies and procedures is much easier as employees can search for anything on the platform via an intuitive search bar. Gone are the days of trawling through heaps of fragmented content to find the necessary information without any search functionality, as was the case with the legacy intranet system.
 Image Source: Horizon Credit Union Intranet Survey 2018
What are Bonzai's Key Takeaways from this Credit Union Intranet Implementation?
 Always Serving Your Members
The team at Bonzai gained value in its work with Horizon Credit Union learning more about credit union operations and this industry's unique approach to providing a sense of community alongside optimal service to the current and future members they serve. It's great to see Bonzai Intranet being utilized to support front-line employees in better serving members by furnishing employees with the information they need on-hand to optimally assist members.
Investing in Community First
Horizon Credit Union uses events / calendars in a remarkable way to provide service opportunities to the wider community. This is in keeping with Horizon Credit Union's sterling approach to community investment and the uptake of interest across all branches is a testament to their conscientious staff members.
Employee Identity Verification
We were pleasantly surprised to learn that Horizon Credit Union employees utilize the employee directory as an added layer of security to verify that visitors are who they say they are at branch locations. It's fantastic to know that there are additional uses to the employee directory outside of using it to find people, phone numbers and department details.
Taking Pride in Ownership
We noticed a true vibrancy and sense of community underpinning all that Horizon Credit Union do and this was evident throughout the entire intranet project. Their pride in community was evident and delivered true ownership of the platform with phenomenal uptake from employees. It's a testament to the hard work and dedication shown by the intranet project team throughout the entire project.
 A Diamond-Level Intranet and Organization
We gained a great insight into adding another phenomenal credit union to the ranks of our growing customer base as it helped us to understand the unique needs, requirements and challenges faced by Credit Unions. Horizon Credit Union won the CUNA Councils Website design award with their new digital workplace and we couldn't be happier! The dedication of the intranet team was evident from project onset and they truly deserve the prestigious accolade awarded to them for their Bonzai Intranet.
We'd love to hear from you  - Let us know what you think in the comment box below!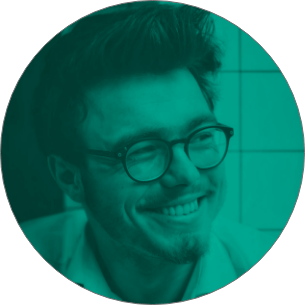 It's Time To Transform
Let us show you how much easier your work life can be with Bonzai Intranet on your team.