Why The Employee Intranet Is Not Dead
Why Is an Employee Intranet More Important Than Ever?
In the age of the digital workplace, there's a tendency to focus on totality; I call it the junk drawer effect. We think that everything must live in the same place and be fully integrated for it to work optimally. Unless you are dedicated to using just one type of technology and are open to the limitations this approach brings, then it's going to be overwhelmingly difficult to create this kind of nirvana. Perhaps one day it will be fitting but until then, let's focus on how to arm our most valuable asset - our people - with the tools and camaraderie that will keep them content and productive in the workplace.
At its heart, an employee intranet is at its best when it becomes the trusted source of organizational truth. How does this happen? It can only happen if a commitment is made to ensure that all communications are there. It happens when we create a user-focused experience. We make it about that person, what they need, want and like. Most importantly, we make it simple for employees to find resources quickly, to set the stage and make it possible for them to produce their best work.
What do they need? Information, documents, tools and the ability to connect with people. Oh, and to have a little bit of fun. In order to accomplish this ambitious goal, a great intranet team is essential.
The Power of Employee Focused Content
You might find this blog curious, as I am not bestowing the virtues of our software. It's important to understand that technology alone cannot create a wondrous digital workplace experience for your employees, it's a solid intranet team that makes all the difference. In my 30 years of working with various applications, it was never the technology that made the biggest impact, it was the humans that contextualized the experience and made the technology relevant. To ensure that your SharePoint intranet is the powerful hub it deserves to be, you need to create awesome content. You must commit to creating content, and you need to make it personal. Corporate Communications has such an important role to play in populating the employee intranet with awesome information from which your employees will absolutely benefit. Department representation can lead to more powerful, focused landing pages. Human Resources typically have an amazing wealth of knowledge surrounding programs designed to enrich employee engagement and the overall employee experience.
The Intranet is far from dead. Done correctly, it has the power to become the nucleus of the workplace. If you find the right balance, your people will love the employee intranet you have created for them.
What are the magical ingredients? A SharePoint intranet needs to be simple: think of Google. Imagine the landing page in your mind. It knows that its purpose is to help link you to the world of amazing answers. It's a little different on an employee intranet, but the underpinning concept remains. The intranet homepage should include two powerful components: great search and effective communications:
Creating a Great Employee Intranet
There are many factors to consider when creating a great employee intranet that provides employees with the tools and information they need to achieve success in their roles. Instilling trust in the SharePoint intranet is the backbone of success and key to creating a robust intranet that is reliable as the organization's 'single source of truth'. When it comes to creating intranet content, below are some questions to answer:
What's new from an organizational perspective?
What's new from a departmental perspective?
What's new from a job role perspective?
Targeting content is a powerful way to create a personal experience. Done well, your people will turn to your SharePoint intranet as the single source of truth.
The homepage should also allow for your employees to find related tools, documents, and connections to applications or reports that help them to complete their best work.
Another element that is incredibly helpful on employee intranets is upcoming events. Think of events as the following:
Learning and development sessions
Product Training
Local team building
Corporate Philanthropy
The Employee Intranet Must Be People Friendly
Lastly, we are dealing with people. Neat fact: people love to engage with each other in a non-work focused way. As a social bunch, why not add an element of fun? A social space that would allow them to promote their other passions. Perhaps Melanie in accounting is a Pug breeder or John in accounting is an avid angler who loves to provide fishing guide services on the weekend. Creating a corporate marketplace will allow them to connect with each other in a different, more human way. Personal interests allow us to connect more deeply with our teammates.
Is the employee intranet dead? Not in the slightest; if anything, it is more important now than it has ever been. Many evolved organizations are allowing their people to work from home or obtaining the best talent from anywhere in the world! This new remote reality begs for a meeting place that arms people with a trusted source of news and a powerful way to find everything they need to do their best work. It also helps them to feel connected to each other. SharePoint intranet software can help, but the real power to drive satisfaction and joy for your employees will be the commitment of your Intranet team to keep things organized, relevant and exciting.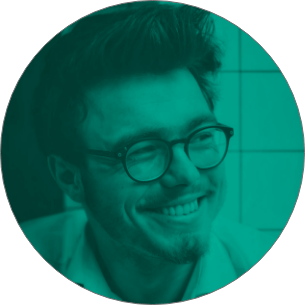 It's Time To Transform
Let us show you how much easier your work life can be with Bonzai Intranet on your team.