5 Best Practices for Your Intranet Content Plan
If you're in the process of moving to a new intranet, you're likely aware that a content audit is necessary to ensure that nothing is left behind during the content migration phase. Complete content audits are a time-consuming and often resource-heavy process making them a dreaded task for many organizations we work with. To make it easier for you, we have put together five of our favorite best practices so your content audit is a smooth sailing process! We've also created a free template that provides everything you need to get started.
What is a Content Audit and Authoring Plan?
We like to use the metaphor of moving into a new home. Think for a second, of what's required to ensure your new space is filled with the furniture and décor that you already have, and what more might be needed?
If you thought, "I would need to understand what I have now that needs to either be kept out thrown out to fit into the space" and "I would need to understand what more I need to make the space complete," then you are absolutely on the right track.
Putting together a Content Audit and Content Authoring plan will ensure everything that needs to move to your new intranet will be migrated. In a similar tune, it will also ensure any content that needs to be created will be. Both the Content Audit and Authoring Plan will have assigned owners and deadlines based on the desired launch of your shiny new intranet.
This is no small initiative, so ensure to have someone tasked as the Content Strategist to lead the following activities (if you have an actual Content Strategist in-house, even better!). Here are 5 best practices for ensuring your content migration is completed on time!
1. Identify Content Owners and Content Authors
These may or may not be the same people. Content Owners are the subject matter experts and have authority over the intranet content, and a vested interest in reviewing anything that is published on the new intranet.
Content Authors, on the other hand, are what bring life to the content. They are the ones that update the content, pull together all related items for the content like links, images, and videos when creating (and then publishing) content pages. It will really depend on how your organization manages intranet content so keep in mind that Content Authors are the individuals that will be publishing the content to your new intranet.
Tip!
Ensure that authors have time allocated to this. Depending on the amount of content that they need to migrate over, this could be a very time-heavy task. In other words, this should not be an off-the-side of your desk initiative.
2. Perform a Content Audit
Regardless of the current state of your intranet (or lack-there-of), you will need to complete a Content Audit to identify the following:
What content currently exists - and what needs to be done with it? Does it need to be updated, is it currently a document and needs to be changed to another format? Does it need to be archived or deleted all together?
Who owns the content and do they know that they own it? You will be amazed at how many people don't realize it's their job to update the content.
Is there content living in other repositories like email, instant messages, file shares that really should be on the intranet?
Is there any content that you would love to see on the intranet but just haven't had the right platform to do so? Such as an FAQs, updates on Company Initiatives or Performance Metrics?
Here is a template to get you started!
Tip!
Engage Content Owners in this exercise! The more they are involved, the more you will come to understand the content that currently exists, and the content that needs to be created.
3. Establish a Content Plan
There are few things in life that you can do well without a plan and this is surely not one of them.
Once you have completed the content audit, you will be ready to formalize a plan to migrate the content over to the new intranet and create the content that needs to exist. This can be as simple as using the initial content audit spreadsheet and adding a few more columns to help with planning.
The most common issue in meeting intranet launch deadlines, is the miscalculation of how much time is required for content migration and authoring efforts. Almost EVERYONE underestimates the time it takes to prepare content. To calculate properly, we've added an "Effort Estimate" column to the spreadsheet so you can assign time-needed to complete tasks.
I recommend sharing this spreadsheet with your Content Authors so that they can filter by their name, see what content they are responsible for, and how long they have to complete the task. This will go a long way in ensuring your intranet is launched on time.
Tip!
Add a priority column to help authors get through the most important content first. This is beneficial for our recommended approach of launching your intranet in phases too!
4. Prepare Authoring Guidelines
Authoring guidelines will ensure consistency across the intranet, especially when you have content authors across different teams. Content authoring guidelines show the standards for images, use of headings, guidance on what content is more appropriate as a page or a document, appropriate language or formality and other standards for content.
Communicating these guidelines will reduce the risk of authors going rogue and using Comic Sans in bright pink across the intranet for example (we've seen it happen!).
Things to include in the guidelines:
Writing for the web tips
Style and Tone
Use/storage of Images & Videos
Tip to save-time!
Re-use guidelines you may have for the website or other content management systems.
5. Develop a Support Plan for Authors
Your authors are the people who are going to make your intranet successful. So why not provide them with the support they need to get the job done.
Here are some strategies that have worked within organizations to engage authors and enable them to migrate/create their content on time:
Lunch & Learns
Once a week hold a lunch and learn session on one topic related to content authoring. For example, use of images on the intranet, writing concise content, or following the proper review process.
Write-A-Thons
Get authors together and work on content together in a helpful and supportive environment. Add in a challenge or other fun activity to increase motivation.
Small Group Working Sessions
Bring together authors who are generating similar content, such as News, and have them run through the creation of content. Help them understand how News works and the importance of a consistent tone or voice.
Drop-In Labs
Set aside an hour once or twice a week, where authors can drop by and ask questions, get advice, etc. Keep a log – this will help identify gaps and areas for future training or lunch and learns.
Create an "Author Community"
A space for authors to connect, either digital or physical, where they can help support each another and give opportunities to bounce ideas or ask technical questions.
Tip!
Start early! And bring authors physically or virtually together as often as possible.
Now that your familiar with best practices to make your intranet content audit, migration and authoring a plan successful, download our complimentary template to get started.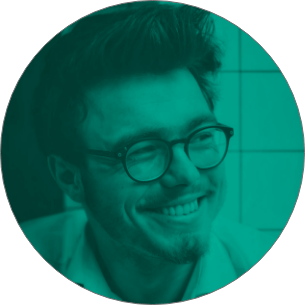 It's Time To Transform
Let us show you how much easier your work life can be with Bonzai Intranet on your team.