7 Must-Have Features in a Truly Digital Workplace Solution
SharePoint intranets have their own limitations. Our vision at Bonzai was to build a truly digital workplace solution that addresses these limitations and drives productivity, engagement and collaboration through the roof by listening to our customers and delivering on their specific needs.
Here is list of the top features that excite our customers and makes Bonzai, the stress-free intranet, the highly regarded and collaborative digital workplace solution it is today.
#1: Employee Directory/People Hub
Feature Group: Collaboration
A truly digital workplace solution reduces the time spent searching for the right people and makes it easy to locate people, connect faster with subject matter experts and learn from their expertise no matter where they are located, or which function they perform.
Bonzai delivers collaborative social and business intranet features that help you access people quickly and easily wherever they may be located. 
Bonzai gives you the ability to search for people based on parameters such as location, role, skill-set, department, topics or interests.
Even more, Bonzai Intranet users can see their co-workers' document history and dive down even further into co-worker's daily document activity to see related-project documents or owned documents if they happen to be working on similar projects.
#2: Content Targeting
Feature Group: Content
A digital workplace solution should be a personal experience that is easy to customize.
With Bonzai Intranet, you can create a customizable content experience where targeted content is shown to people with specific roles, based out of certain locations, speak specific languages or based on other criteria.
#3: Knowledge Management
Feature Group: Content
A truly digital workplace solution must have powerful knowledge management and version control capabilities, making it easy to find, manage and control business-critical documents.
Bonzai's document portal experience increases your team's productivity through streamlined access to documents. Bonzai delivers  "Amazon-like" search options for users to quickly identify relevant information and collaborate on work documents with features like:
a. Document Search
Quickly search and find documents with parameters such as department, category, tags or other taxonomy.
b. Favorite Documents
Star documents to gain quick access from within the homepage.c. Version Control and Document Governance
Collaborate, comment, track edits on documents and ensure most recent versions are used
with secure access, tracking and sharing options.
#4: Events
Feature Group: Communication
We all know event planning can be a logistical nightmare! A digital workplace solution should take the stress out of event planning and management.
Bonzai's integration with SharePoint and Office 365 makes event planning and management a breeze. Event organizers can post event details, manage attendance and have registrants add events right to their calendars, simplifying social interaction between employees and organizers.
Have you ever wondered how to drive employee engagement around upcoming events?
Bonzai Intranet users can easily share relevant events with their direct team members, send alert notifications, request attendance and monitor social interactions pre-event and post-event.
#5: News Publishing
Feature Group: Communication
A digital workplace solution must simplify content authoring and publishing, and enable targeted news feeds with communications that interest and engage people individually.
Bonzai's content authoring capabilities makes it incredibly easy for designated authors to publish news targeted to specific audiences, groups, locations, departments or management levels.
Keep everyone in the know with the News Slider feature where you could publish interactive news, latest stories about your organization, employee spotlight or report on important business metrics.
Our customers also love the optional Review/Expiry Publishing feature, that automates the review and expiry of content, helping corporate communications to ensure content is up-to-date.
Bonzai's audience-targeted experience drives user engagement with individual pieces of content and is further amplified with built-in social features like comments, likes and shares to get the discussion going around important announcements, projects or milestones.
#6: Social & Engaging Community
Feature Group: Social & Engagement
A digital workplace solution should create an online community where everyone is actively engaged.
Bonzai, the stress-free intranet, facilitates new work group creation, team engagement and collaboration where people share ideas, content and reach out to each other across multiple locations.
Bonzai Intranet drives workplace engagement and collaboration both inside and outside of work.
Bonzai helps organizations to build workplace communities where people can connect and socialize beyond the scope of their daily tasks with features like Marketplace, social event publishing, comments, shares, likes and 3rd party social integration like Yammer.
# 7: Great User Experience 
Feature Group: User Experience
Looking for a custom intranet but without the expensive custom design changes? A truly digital workplace solution has to beautiful, functional and flexible to tailor to everyone's needs.
Who said intranet customization has to be painful? Bonzai Intranet boosts your corporate brand and gives your team intranet access anywhere, anytime with features such as:
a. Custom Branding & Team Site Branding
Bonzai Intranet's Branding experience makes your intranet look and feel just like your organization or team brand. Bonzai is 100% configurable, making in-house design changes easier than ever without the need for any consulting work.
b. Responsive Design
Bonzai Intranet makes your intranet experience truly mobile. Users could easily navigate their intranet from any device - desktop station, tablet or mobile phone.
c. Work Offline
Remote employees can easily access, download and edit documents on the fly straight from whatever device they need to be working on and rest assured that no work is lost with SharePoint 2016 powerful offline capabilities.
Ideas for Upcoming Bonzai Intranet Webinars?
If you have an idea any upcoming Bonzai webinars topic you'd like to see covered by the Bonzai Team, please comment below or email them to us at stressfree@bonzai-intranet.com.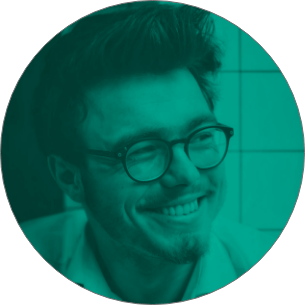 It's Time To Transform
Let us show you how much easier your work life can be with Bonzai Intranet on your team.