Why SharePoint Out-of-the-box Is Not an Intranet
There has been much debate since the launch of SharePoint 2016 as to whether or not SharePoint Out-of-the box (OOTB) is now an intranet. With improved responsiveness, features, publishing experiences and layout advancements announced at the 2017 SharePoint Virtual Summit, many have asked me if SharePoint Intranet In-a-box products still have a place in the market. Without a doubt, I argue that they do.
There is a reason why AIM research found that 60% of organizations employ third-party products for SharePoint Server and SharePoint Online; And why many industry analysts believe that 80% of SharePoint Intranet's will be built with pre-built intranet solutions in the next 1-2 years. This article is not intended to bash SharePoint, but merely explain why there is still a need for third-party intranet solutions.
Let me explain why leading organizations will continue to choose SharePoint Intranet In-a-box products to build corporate intranets.
Microsoft uses the term "intranet" very loosely
Sam Marshall, an author of ClearBox's SharePoint Intranet In-a-box report said it well, "Microsoft's use of the term [intranet] has most strongly aligned with large team and business-unit collaboration and communication rather than company-wide."
In other words, "intranet" in Microsoft speak refers to an organization's typically proliferous set of SharePoint Team sites wherein employees can share information and collaborate. While SharePoint and the new Office 365 Communication Site experiences allows people to do this in a much more visually pleasing and user-friendly way, organizations demand much more from a modern intranet.
Organizations of today need a far-reaching and centralized communications portal wherein employees can easily find information they need to complete certain tasks, to connect with global employees and to remain informed with business-critical updates. Softer business value from modern intranets lie in culture impact that develops when a sense of community is felt on the intranet.
SharePoint does not offer Global Navigation, Corporate News and Content Targeting
Does your organization need to easily publish corporate news and updates in a news center? Do these stories sometimes need to be targeted to specific audiences? Do you require a private hub wherein employees can find what they need in seconds? SharePoint OOTB is not a news center, it does not allow you to target content to specific subsets of employees and it does not offer global navigation across multiple sites and areas. Data-driven global navigation is huge so that employees can find what they are looking for in a matter of clicks. When I say data-driven, I mean the value of having every single employee in your organization influence the direction of the navigation, structure and content in your Intranet. User-centered design backed by card-sorting and tree-testing activities will help you implement an intranet that is truly intuitive to use.
When looking for an Intranet In-a-box solution, make sure you seek one that will set you up for sustainable success rather than slapping product in your hand and bidding you farewell.
SharePoint Out-of-the-box Requires Customization
Since SharePoint OOTB does not offer the features mentioned above, as we all know, SharePoint Intranets have traditionally been custom builds. These custom-builds are time-intensive, resource-heavy and extremely costly. Microsoft offers a custom intranet map that includes 175-steps to get set up properly and takes years to complete. Here are a few more reasons why custom intranets are restrictive:
All customization will break when you need to upgrade your SharePoint environment meaning you will need to redevelop them more than once

Any new features released for SharePoint Online will break customization you have already built (yikes!)

You will need multiple skilled SharePoint professionals on hand for maintenance, further development and management of your SharePoint OOTB intranet
When looking for an Intranet In-box-solution for SharePoint, I highly recommend you ensure that the solution fully supports SharePoint Online. Ask how many times Microsoft updates have broken certain functions in the product. Customization in third-party intranet solutions mean you will be working with the same the pitfalls of a custom intranet.
Learn more. Watch our free on-demand webinars Rethinking SharePoint Intranets and Extending The Value Of Your SharePoint Or 0365 Intranet.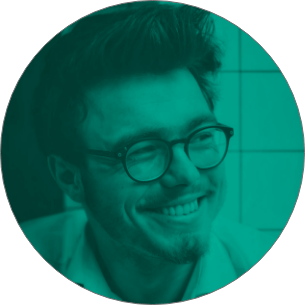 It's Time To Transform
Let us show you how much easier your work life can be with Bonzai Intranet on your team.