The Top 10 Intranet Features
I've been in the intranet space for nearly 10 years now and a lot has changed. When I first entered, the majority of intranets were custom built on SharePoint. They often took years to develop and over a million dollars to successfully launch.
Rewind to a few years ago, we recognized that there was a much more efficient and cost-effective solution that would enable organizations to benefit from a value-driven intranet. What do I mean by modern? One that is mobile, social, and interactive. How was this achieved?
It's fairly simple. As a consultant who helped organization after organization implement custom intranets built on top of SharePoint, we began to recognize that the most-requested and most-used features were one in the same. Realizing there was a significant gap in the market, we developed a solution that packs in all of the most popular functionality, delivered in half the time, and at a fraction of the cost. Fast forward to now, popularity of turn-key intranets has increased and there are many other players in the market. So popular in fact, that in the next 1-2 years, it is predicted that  80-90% of organizations will be using out-of-the-box SharePoint solutions like Bonzai Intranet.
To help navigate your decision criterion, here are the 10 intranet features you want to look out for when comparing your options.
Directories
Even in small organizations we have noticed that employees are not familiar with the skill sets of their co-workers. This results in untapped potential for collaboration and marrying skills that could result in valuable innovation. Having a robust employee directory helps to tap into this potential. It also ensures that your talent can locate and connect with others in your organization, fast. Research shows that employee directories with built-in social capabilities improves organizational knowledge of 'who knows what' by 31% and 'who knows who' by 88%!
Mobile
We have reached a point in time wherein we spend more time on mobile devices than desktops. Latest research indicates that we now spend 51% of our time on mobile devices compared to 42% spend on desktops. Coupled with this, increasingly more knowledge workers are either traveling or offsite. Stats show that we are only at our desk 50-60% of the time. This means that it is an absolute must for your intranet to be mobile-optimized. You will also want to ask vendors if they offer a native app compatible with iOS and Android devices.
Social
Today, technology users expect seamlessly social online experiences. What do I mean by this? The ability of your users to interact with both content and other users in a social manner. Can they share, like and comment on your content? Can they post their own content and share via live feeds? A socially-enabled intranet will provide you with these capabilities so that your culture extends online. It also helps to improve the meta-knowledge of your employees.
Documents
A survey conducted by Deloitte revealed that 72% of knowledge workers cannot find the information they need within company information systems. This partially explains why the majority of employees feel overwhelmed and why 65% of executives rate this issue as urgent. Having a centralized document portal that makes it easy to find the documents, policies and procedures you need is a must in today's business climate. Beyond document organization, look for an intranet that provides advanced search options, version control, and machine learning to intelligently recommend documents that are relevant to the knowledge worker.
Advanced Search
Depending on what you use your intranet for, content can become proliferous. To ensure content is easy to find, you will want to have the ability to customize the default configuration of searchable display properties. This means you can configure search bars either side-wide or component dependent, such the employee directory. Type ahead search will also help you find content quicker and suggest related material.
News
The majority of organizations use an intranet to disseminate internal communications like news stories. Look for an intranet that offers simple content authoring that rivals leading content management systems. Key functionality should include text editing, image upload, audience and go-live date selection, and social features for sharing, commenting, and liking. A common thread in organizations with winning cultures are leadership that exemplify it. New stories shared and published directly from your CEO will help to increase executive-to-employee communications so culture ripples through every inch of your organization.
Events
While an intranet can be great to engage your talent online, face-to-face events are also key to helping build relationships or provide training sessions. With a built-in event management application in your intranet, you can manage, register, and track events all in one place. In addition, calendar integration and event reminders will drive event attendance.
Branding
Keep your corporate identity consistent by acquiring a turn-key intranet that will allow you to configure images, logos and design. Be sure to demo the intranet to test branding capabilities. This will also provide you with the opportunity to gain a closer look at the user experience. How easy is it to navigate to different pages, find the information you need, edit your profile, or publish a news story?
Configuration
The final feature you will want to ask about is configurable capabilities. While a good portion of turn-key intranets come equipped with 80-100% of the functionality you need, ask about its flexibility and configurability to ensure the intranet platform can meet your future needs as your organization evolves.
For more information on intranet features that add business value, click here to download the free Business Value of an Intranet whitepaper.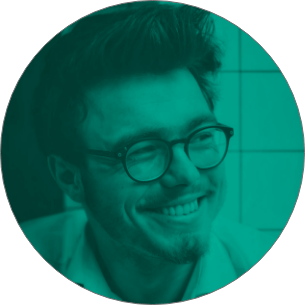 It's Time To Transform
Let us show you how much easier your work life can be with Bonzai Intranet on your team.