How to Build Your Best Intranet Team 
We've collected the essential ingredients from our years of intranet implementations to share our experience for creating the ideal intranet team. Our aim is to help you succeed from the beginning of your intranet project planning right through to intranet deployment, including post go-live activities, to ensure the sustainability and longevity of your intranet platform.
The very foundation of a successful intranet project team, includes people who understand compromise. We've found that the best intranet teams are people that are truly passionate and have the ability to compromise.
Which Departments Should be Part of the Intranet Team?
The most common business areas to approach for intranet project resources are the usual suspects: Corporate Communications, IT and Human Resources. Many organizations have their own system for storing HR content. However, even if you're using Workday, UltiPro, SAP HR or another human capital management system; the likelihood is that the intranet will link to this system, so the intranet team still needs to include HR representation.
Specific industries will involve other business areas pertinent to their operations. For example, customers in the energy sector often include representation from functions such as compliance or safety, as they contribute immensely to the content and information required for employees to perform their duties.
When it comes to financial institutions, such as credit unions and banks, operational content like forms, policies and procedures, are hugely important. Therefore, specific industry and organizational requirements determine the optimal business areas to include on your intranet project team. In any case a great Intranet team needs to have a selection of stakeholders included on it.
The Importance of Executive Advocacy
Executive backing and support is important for project success, from both a financial perspective and a change management perspective. An intranet project drives a lot of change within an organization. From this standpoint, it's important to have an executive to effectively communicate intranet project milestones to the rest of the organization and to the wider executive team.
How many people are on the ideal intranet team?
Organizations need great people to have a great intranet team and we find that intranet teams can vary greatly in size. For example, Capital Power won a Nielsen Norman Intranet design award with a mighty team of just three people.
The Nielsen Norman Group have conducted great research on the size of award-winning teams, with respect to the number of team members versus how many intranet users exist in the organization. Interestingly, we don't see a clear correlation between organizational size and intranet team size with Nielsen Norman research on winning intranet teams showing that if you've got 100 people or 100,000, there's only a 20% increase in intranet team resources.
What's the best Structure for an Intranet Team?
We typically divide the ideal intranet team into two parts. First, the intranet project team that holds the responsibility before and during the intranet deployment right up to go-live. Second, the operational intranet team; responsible for the upkeep, sustainability and future of the intranet. These two teams are effective at different parts of the intranet project and it's very common for these roles to overlap, with members of the intranet project team often also playing a key role in the intranet operational team. Additionally, with regards to intranet user training, departmental training and ongoing training this responsibility lies with both the intranet project team and the intranet operational team as the intranet launches and evolves.
(A) Intranet Project Team Structure
The roles of the intranet project team include a Project Sponsor (1-2 people), Project Manager (1 person) and Content Representatives (3-6 people). We recommend a core team size of less than nine people, otherwise coordination of meetings and decision making may become challenging. Continual collaboration is required for decision-making on the core project team. It's often best for the core project team representatives to be different than the greater group of stakeholders as there's no need to involve every department on core project team.
Intranet Project Sponsor(s): has responsibility for driving the intranet project and oftentimes, are funding the intranet project. They don't necessarily have to be involved day-to-day with the project. Oftentimes, the sponsor comes from the corporate communications team as they're the traditional owners of the intranet. It's important to keep open communication with the project sponsor on high level topics and updates so that they can communicate on the project milestones to both the users and executives.
Intranet Project Manager: is responsible for typical project management duties, such as communicating with project stakeholders and ensuring that the project is on track in terms of time and budget.
Content Representatives: are typically representatives from core units representing key stakeholder departments. The number of representatives on this team is determined by the content authoring model chosen by the organization.
The additional support of a vendor provides expertise and support for all the other roles that you need for a successful deployment. From information architects to developers, and everything in between.
(B) Operational Intranet Project Team
Once your intranet is launched, there's a shift from the project planning and launch phase into an operational approach for long-term sustainment.
 Image Source: Bonzai Intranet, Operational Intranet Team Structure
The Steering Committee is charged with maintaining the mandate of the intranet. They're the drivers of the intranet vision, typically have executive members and often hold the purse strings. There are usually between three to eight members and we recommend having the intranet owner or intranet manager as a source of input into the steering committee. The intranet steering committee are typically able to provide financial support for the intranet initiative. This is the group to approach for any additional funding requirements.
The Steering Committee meets at least quarterly to discuss intranet strategy, company strategy, and to alignment to organizational goals with the intranet. It's important that the intranet steering committee informs the intranet working group of organizational strategy changes that may impact the project, so that the intranet can adjust also.
The Intranet Working Group consists of representatives from the intranet project team (Core intranet team, Technical team, and Content team). The intranet working group typically obtains requirements and feedback from the end users and other channels. The group then distills this information before going to the intranet steering committee, to ask for funding, advice, or next steps for instance.
The intranet working group are the people working on the intranet on a regular basis. They're responsible for the day-to-day management, they're the people that decide, which features or capabilities will be taken to the steering committee for funding. Oftentimes, a working group member will be the intranet owner or intranet owners.
The Intranet Working Group is made up of three intranet teams and it's not uncommon for one person to perform multiple roles within these teams.
1. Core intranet team
The Core Intranet team includes roles like the power users and are often the intranet support team. This core intranet team may also have information architects or business analysts. Information architects are responsible for making sure that taxonomy is correct, making sure that the site structure is still effective and ensuring that the organization of the intranet is optimal.
Our standard recommendation is that the core intranet project team no more than six people. The reason for that is anything more than nine people, or realistically anything more than six people, it's really difficult to get everyone into a room to have meetings and to effectively make decisions.
2. Intranet technical team
The technical team doesn't have to consist of an exhaustive list and one person can perform a variety of roles. In a Microsoft SharePoint environment, having an Active Directory administrator or someone responsible for user data is hugely beneficial as part of the technical team. This role is helpful if organizations want to incorporate content targeting based on user profiles. The concept of a platform owner is often common and is specific to Office 365, for which the Bonzai Intranet platform delivers pre-built intranet features. Having a broad platform owner of the whole Office 365 Suite on the technical team is helpful for understanding the role that the intranet plays within the broader Office 365 tool set can be extremely useful.
3. Content team
The content team is responsible for creating content and making sure that it's up to date. The intranet content team is usually much larger than the core intranet team. The main focus of this team is content management, making sure the content stays up to date. From a communication standpoint, this team is responsible for ensuring content, such as news and events are timely, and accurate. The team usually includes representatives from communications, HR, marketing and operations.
It's common for the content team to meet monthly to review analytics and usage patterns to make sure that the intranet is still functioning correctly. They also review issues and end user feedback and feature requests.
Intranet content team involves authors, owners, approvers and importantly, subject matter experts also. Intranet content can get quite complicated, so having the ability to confer with subject matter experts helps with content integrity. It's useful to have user representative(s) on the intranet content team so that they can provide useful feedback on the intranet.
Additional Roles for a Successful Intranet Team
End user advocates are people that are advocating for end users. From an intranet perspective, the end user needs can differ from organizational needs. However, getting that end user input is ultimately going to give you a much better intranet.
The role of search administrator is becoming more popular as it's very useful. Intranet Search is a primary focus for many organizations and very few, if any, of our clients have a dedicated search role, but this duty can be performed in-tandem with another role. There's enormous value in reviewing the search logs as it provides an insight into user search behavior, which can greatly helps with content planning.
There's an increased demand for the role of data analyst within an intranet team. The role of a data analyst is incredibly beneficial as they review intranet analytics to provide guidance on updates so that decisions are based on intranet data and usage patterns, not on a whim.
Common Building Your Best Intranet Team Questions
Can the same person perform multiple roles?
Of course. If you're an intranet manager, you're part information architect, part business analyst and part technical person. It's very common for one person to perform multiple roles within the intranet project team.
Do I need outside help?
Yes, it is a best practice for the best outcome. Intranets are becoming more complex and an ingrained function of successful organizations. It's very difficult to hire people that have the technical skills, and information architecture skills, and user experience skills required to deploy a successful intranet project. Most organizations hire external skills.
In the latest Nielson Norman report, eight out of ten of the intranet design award winners brought in outside help, bringing in an average of two agencies each.
Can one department own the intranet?
This approach is ineffective as it does not result in a holistic intranet platform. A valuable intranet requires input from many functions as it fulfills many roles within an organization, thus a multi-disciplinary team is the most effective approach.
We hope that our intranet team structure and role explanations have given you food for thought on creating your best intranet team for a highly successful intranet project.
Ready to take the next step and put these principles into practice? Get your free Intranet Team Handbook, and watch our on-demand webinar How To Build An Award-Winning Intranet.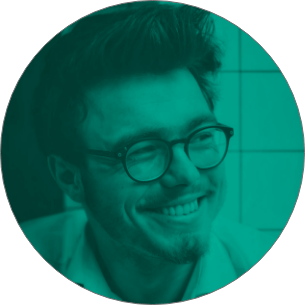 It's Time To Transform
Let us show you how much easier your work life can be with Bonzai Intranet on your team.