Why Horizon North Migrated to SharePoint Online with Bonzai Intranet
A Sharegate study found that 37% of organizations operate with SharePoint On-Premises. If you're among that 37%, or the 41% with a Hybrid environment, it's very likely that you're considering migrating to SharePoint Online. We recently conducted a case study with Horizon North (TSX: HNL.TO), a publicly listed Oil and Gas Services Corporation, who was in just this position.
The IT team was tasked with cutting costs and needed to reduce the amount of data centers and applications they were supporting. After investigating the plausibility of migrating to Office 365, they recognized that they'd be able to reduce significant costs by migrating to the cloud and removing certain data centers they were supporting.
With this change, they discovered that their custom SharePoint Intranet built back in 2013 would not scale to SharePoint Online. Their former intranet's build was outsourced to consultants and unfortunately it was inherently broken. It had many gaps that impacted productivity so it wasn't a difficult decision to begin looking for other options. 
Key Challenges Horizon North experienced with their former intranet:
Scalability: Their custom-built intranet that would not scale to Office 365 and SharePoint Online
Costly:

The former intranet was difficult to maintain and manage due to its inherent infrastructure

Visibility:

There was poor visibility of news, important documents, forms and reports

Accessibility

: Many users could not access certain areas of the intranet due to complicated permissioning processes

Poor User experience:

There were inconsistent user experiences and navigation across pages
Robert Gist, Integration Architect at Horizon North shares, "Overall the intranet grew into a unique beast of independent areas and problems that were not maintainable. It was not scalable for many reasons and we had outgrown it."
The Solution: Bonzai Intranet for Office 365
After researching their options, Robert and the team quickly deduced that a SaaS Intranet product for SharePoint would be the optimal solution. With the right product, they knew that benefit to the organization would considerably outweigh the cost.  After evaluating six leading solutions, Bonzai emerged on top. Horizon North's Integration Architect shares, "A non-negotiable requirement for us was finding a long-term solution rather than a starting point." He adds further, "We knew we needed a solution that would provide long-term benefit and we wanted a SaaS Intranet product that would provide consistent experiences and additional new features year after year."
Bonzai won Horizon North's business for many reasons. Their Integration Architect explained that Bonzai Intranet for Office 365 emerged on top since:
Bonzai offered a long-term solution that would provide the organization with an Intranet product that would consistently get better and better over time

Bonzai offered flexibility for the Oil and Gas Services company to deploy additional new features year after year

Bonzai provided a free trial environment so teams could dig deep and determine if the solution would meet their business needs, when other competitors wanted to charge for this type of engagement

Bonzai would provide consistent pricing year over year that the company could easily project

Bonzai exceeded feature and functionality requirements for the organization

See Before and After Images of Horizon North's Intranet
Bonzai Intranet's Impact at Horizon North
Robert shared that the implementation of Bonzai at Horizon North could not have been more successful. Teammate, Kesia Reid, BIS Business Lead at Horizon North also shared, "Bonzai makes it easy for employees to find information that matters to them regardless of their location." Adding that for her, "Bonzai has made my job easier as I am equipped with a great resource to head into requirements planning sessions with our business partners."
Bonzai Intranet for Office 365 has provided Horizon North with:
Immediate ROI—Bonzai costs 7.5 times less

Improved internal communications and a sense of community

Easy access to critical information, documents and reports

Better user experiences meaning that the intranet is easy to use for everyone, it's accessible from remote locations, and needed information is always one or two clicks away
For more insight into Horizon North's migration to SharePoint Online with Bonzai Intranet and to see before and after images, download the full case study.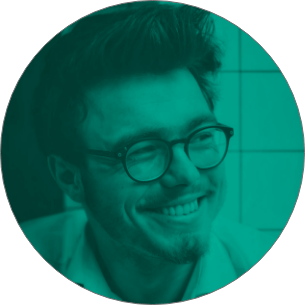 It's Time To Transform
Let us show you how much easier your work life can be with Bonzai Intranet on your team.