Preview of the New SharePoint Communication Sites for Office 365
The new SharePoint communication sites are now available for first release customers in Office 365. If you don't have access to them yet, not to fret, there is a way for you to enable them. You can check if this new feature is available to you by navigating to SharePoint and creating a new site. If you do not see the "communication site" option, follow the steps on here to enable the feature. It will take roughly 30-minutes of your time. If you are more of a visual learner, feel free to register for a live demo of this new feature in the link below.
Creating a Communication Site
To create a communication site simply go to your SharePoint home site. Click on "Create Site" and you will be presented with the option to create either a team site or a communication site.
From here you get a number of options that you can choose from which are intended for the following use cases:
Topic

—Use the Topic design option when you have a lot of information to share, such as news, events and other updates.

 

Showcase

—Use the Showcase design option to feature a product, team or event using photos or images.

 

Blank

—Use a blank site and to piece together your own vision for a communication site to share information of your choosing.
The Topic and Showcase options are merely templates that allow you to quickly whip up a communication site, fast. To give you a head start, let me show you what both the Topic and Showcase templates look like. Note the image below where you will type in your site name and the address.
I'd also like to note how fast it is to create these sites. In our tenant it takes about 10 seconds which is great for people who need to expedite information fast. Once the site is created you will be prompted to begin filling in content. Communication sites are very graphic heavy which is nice but it may be cumbersome if you don't have a set of pre-approved images on hand. If your organization is less stringent on image use, I like to use Unsplash for royalty-free images (be sure to credit the photographer!).
Navigation for the Showcase Template
Once your site has spun up, by default, the showcase template creates the following navigation structure:
You also have the option of adding in your own items and including sub-navigation but it only goes down to two levels. Next, you will be promoted with the Hero Web Part to select how you want graphics and content to be presented.
The Hero Web Part
The Hero Web Part is the Web Part that provides the graphics and links at the top of all of the communication sites. We will talk more about this in the free seminar but for now, know that it is very user-friendly. Within the Hero Web Part you  have two options, "Tiles" and "Layers".
Tiles provides you with a modern tile-like layout that is very common and trendy in most web sites we see today.
Choosing the two tiles option you will see something like this:
Whereas the Layers options will allow you to have images and then text in various rows on a page...
...choosing two layers is going to look something like this:
Again, I will stress that the New SharePoint communication sites rely considerably on images so make sure that you have some great imagery on hand before you begin creating the new site. In Part 2 of this series, I will provide some tips and tricks for always having a working set of images on hand so you can whip up sites even faster.
If you already have access to the SharePoint communication sites in Office 365, I would love to hear what you think of them in the comments below! Are these something you would use? Do you notice any red flags for your organization? Say...for governance?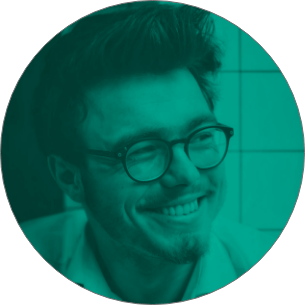 It's Time To Transform
Let us show you how much easier your work life can be with Bonzai Intranet on your team.