Make Your Document Infrastructure Work In The Virtual World With Bonzai
Organizations across the globe are continuing to adjust to remote work. While many businesses have systems in place to allow employees to work from home, some are still struggling. Their systems weren't built to handle such a sudden shift to remote work.
To support their employees' productivity, companies have to ensure that all employees have access to the information they need to stay on track. This starts with making sure their document infrastructure can support work in the virtual world.
The Negative Impacts Of Poor Document Management
Poor document management can impact your business in several different ways. According to Interact Source, 19.8% of business time – the equivalent of one day per workweek – is wasted by employees searching for information to do their job effectively. This lost time is a major issue. All that time employees spend looking for information comes out of your company's pocket.
This can also lead to frustration and poor employee engagement. When employees can't find the information they need, job satisfaction plummets. It also pushes your employees to find ways to collaborate and store documents on their own. This increases the risk that people will make mistakes, repeat conversations and miss out on the latest versions of documents. These challenges can have an even greater impact on your team's productivity when employees work remotely.
How To Make Your Document Infrastructure Work In The Virtual World
Want to bring all your documents together in one place and make it easier for employees to collaborate? This is possible with Bonzai Intranet.
Document Management
You can centralize all documents with a Bonzai Intranet. Bonzai's powerful metadata and tagging capabilities make it easy to find content of any type. From documents to slide decks and videos, everything is just a few clicks away. Your employees will always have access to the latest version of the documents they need.
Collaboration
During this shift to remote work, collaboration looks much different but it is still critical. In fact, 97% of workers agree that alignment with their co-workers has an impact on the outcome of projects. With Bonzai's centralized document portal, employees can access, download and edit documents on the fly, and even work offline. This way, all your employees can work together wherever they are.
Powerful Search
Research shows that professionals spend an average of 18 minutes trying to locate each document they search for. With Bonzai, your employees won't waste time looking for the right people, information or documents.
Our type-ahead search gives you a powerful, user-friendly global search with predictive suggestions. That enables your employees to find what they need fast and get more work done.
Ready To Improve Your Document Infrastructure?
If you're looking for more expert advice, tips and tricks to improve your infrastructure during the shift to remote work, watch our Remote Working Tips and Tools webinar.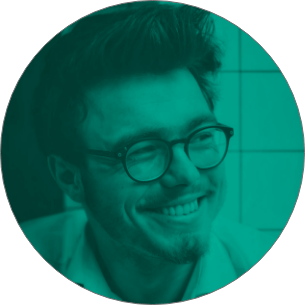 It's Time To Transform
Let us show you how much easier your work life can be with Bonzai Intranet on your team.