Webinar
Remote Working Tips And Tools
Get expert advice, tips and tricks from seasoned leaders of remote teams on how to maintain productivity and keep employees engaged during the shift to remote work.
Remote Working Tips And Tools
---
As the novel coronavirus outbreak continues to spread, businesses around the world are asking more employees to work from home. This rapid move to remote work has many companies struggling to maintain productivity and morale.
But remote work doesn't have to be a negative experience. Done right, remote working can bring increased productivity, fewer overhead costs, a larger pool of talented workers and happier team members.
Here at Aurea we know these benefits firsthand, as our 1,000+ person company is completely remote – and has been for years. We want to share our expertise with you to help your company navigate these difficult times and come out on top.
Watch the FREE webinar now and learn how to make remote working work for you.
PRESENTED BY
---
Danielle leads a 100% remote global team that creates marketing strategy for Aurea Software's many technology solutions. She shares management strategies that help foster a connected, thriving workforce.
Stacy is a senior HR leader with more than 20 years of experience in both remote and on-premises organizations. She shares insights on how to build a strong organizational culture, transition employees to remote work and help them succeed as they work from home.
Rayna leads the sales team for award-winning software solutions Jive and Bonzai. She shares success strategies for intranet adoption and productivity through improved collaboration and communication.
---
An experienced sales and marketing leader, Chase shares insights on driving a strong remote working culture and using software tools like Sococo to help maximize collaboration, communication and productivity as your teams transition to remote work.
Katheryn has worked with experts around the world to gather expert insights on emergency preparedness and notification strategy. She will share the top strategies for crafting emergency notifications that your employees will actually read as well as how to keep employees educated and informed using AlertFind during the rapidly-evolving COVID-19 pandemic.
Webinar Key Takeaways
---
Advice, tips and tricks from seasoned remote workers.
Expert strategies to keep your employees productive and engaged.
Top technology solutions to make your transition to remote work easier.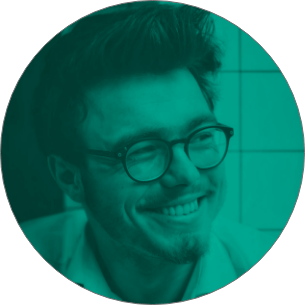 It's Time To Transform
Let us show you how much easier your work life can be with Bonzai Intranet on your team.