How to Unite Every Single Employee (Even When They're Overseas!)
If your employees are scattered around the globe and speak different languages, the thought of connecting them may seem impossible. Actually, come to think of it, it's sometimes challenging enough to connect and engage employees within the same office.
Relax, it doesn't have to be so complicated. With the right technology, a solid understanding of cultural differences, and a dedicated plan, uniting a global workforce is easier than think. Here's how to make it happen:
Finding the Right Technology
Long gone are the days of employee newsletters; it's now time to invest in a corporate intranet. No other technology can connect and engage employees like an intranet. Think of it as a central portal for all your company-wide communication. It's the ideal place to post information on policies, benefits, and company updates.
Regardless of the geographic location of your users, an intranet helps facilitate knowledge management, and improves how employees work together and find information. This helps employees make better decisions and retain internal knowledge.
You definitely won't have to wait long to see an ROI.
Embracing the Diversity
It's naive to think we all think, speak, and work the same way. Depending on where your employees live, there may be noticeable communication differences.
It's important to focus first on the similarities. For example, at a basic level all employees want to be treated with respect. They want to know your company's vision, and want to learn about opportunities to develop their skills and career. They also will want to be kept up to date on CEO announcements and the latest from your product, sales, or service team. Use your intranet to help disseminate any important information.
If you want to unite your workforce you will want to ensure you keep your own knowledge up to date. This could entail learning about the history and world relations of your various offices, or just becoming more open-minded in general about culture and language.
Selecting a Team
One of the best ways to ensure consistent communication with multiple offices it to create a communications team with representatives from each location or geographic region.  From there you will want to meet with them often to discuss any relevant news and documents worth publishing on your intranet. While it's a good idea to select people who are already in communication related roles, it's certainly not necessary. Remember, diversity is about including everyone. The more diverse your team is the stronger your communication will be,.
If your intranet has channels specific to different locations and offices, you will need to ensure your communication team understands how to relay the information. If you are the one responsible for publishing the content, make sure you understand from your team the best way to articulate that message, and if there are any potential challenges.
Sticking to a Plan
To ensure the success of any global communications strategy, you need to develop and commit to a real plan. This plan should include proposed technology, such as an intranet, as well as specific timelines and roles. You will also need to gather input from all offices, as well as your executive leadership.
Ultimately, the end goal of a global communication strategy should always be informing your employees on the company vision, and helping them understand the role they play in helping everyone get there.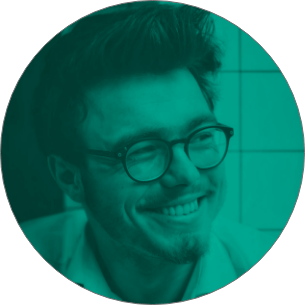 It's Time To Transform
Let us show you how much easier your work life can be with Bonzai Intranet on your team.