How an Intranet Can Increase Internal Knowledge Share
Most of us are aware that we aren't sharing and communicating enough. Not that we mean to, it's just sometimes too easy to remain in our cozy little cubicles. Unfortunately, this behaviour comes at a cost.
According to a study by McKinsey Global Institute, office workers spend an average of 28 hours a week writing emails, searching for information, and trying to collaborate internally. That's a lot of wasted time.
If you really want to break down silos, an intranet can help. An Intranet can help you increase collaboration and improve communication, productivity, and trust. With less barriers, employees can connect with each other to share their own knowledge and expertise. Here's how an intranet helps increase internal knowledge share.
It Provides an Area to Request Feedback

Asking for feedback isn't always the easiest thing to do, but it can be one of the smartest things to do. One of the simplest ways to encourage dialog on your intranet is to ask for feedback on projects. This not only enables the asking employee with the information they need, but it also becomes public, therefore increasing the number of employees that can now view and learn from the conversation.
It Aligns our Natural Tendency to Socialize
Most of us have a desire at some level to socialize. By providing a platform for employees to interact, an intranet gives employees greater access to each other and to different conversations within the company. Even non-work related discussions have significance because they improve overall communication and engagement.  
It Allows International Collaboration
Years ago remote offices were very remote. Employees often felt isolated from the rest of the company, and were often left out of important discussions and decisions. An intranet helps employees feel included in conversations no matter what time zone or country they are located in.
It Reduces Hierarchical Challenges
In some companies there is a chain of command, or a recommended path, for who should be approached, and how. An intranet removes this barrier by allowing employees increased access to other colleagues, departments, and managers. With the right access to the right people, employees can quickly obtain information and ideas at a faster pace.
It Improves Information Accessibility
Thanks to sophisticated search functionality, employees can often find everything they need on an intranet. Whether this is accessing a corporate document, obtaining an employee's phone number, or locating a customer directory, everything is much easier to locate on an intranet. When employees can find what they need, they don't need to waste time searching.
It Helps Generate Ideas
Have you ever had a problem that you couldn't solve, but wondered if maybe another employee could? By using an intranet to crowdsource, companies can amplify their knowledge share. For example, maybe a technical support rep is having difficulty in navigating a customer out of a problem. This support rep then asks on the intranet if anyone else has encountered something similar. One of your software developers sees this and immediately finds a bug in the system. It's just that easy.
Technology like a corporate intranet makes it possible to work collaboratively with anyone anywhere in the world. What are you doing to contribute to the internal knowledge share in your organization?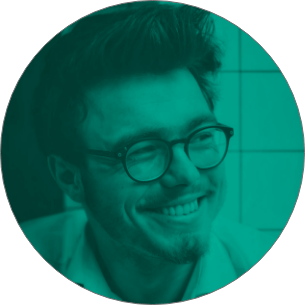 It's Time To Transform
Let us show you how much easier your work life can be with Bonzai Intranet on your team.