Dynamic Owl Consulting and Client BGC Engineering Commended for Innovative Hands Up App
Dynamic Owl Consulting, Microsoft™ Gold Partner and creator of Bonzai Intranet for SharePoint and Office 365, is proud to announce that they have been recognized by global intranet thought-leader StepTwo Designs, for their development of the innovative "Hands Up" App for client BGC Engineering.
The Intranet Innovation Awards are an annual, global competition that recognizes innovative ideas and approaches to intranet strategy and design. Gold Awards are presented in five categories, while a single Platinum Award goes to the most extraordinary entry. StepTwo also showcases select Commended Entries that demonstrate highly valuable or novel intranet ideas.
BGC Engineering worked closely with Dynamic Owl Consulting on the creation of the Hands Up App. Hands Up connects employees with available time, to those in need of immediate or short-term support. Staff with open time due to project slowdowns or cancellations simply declare themselves available for a specific period of time. Project leaders requiring extra hands review the available resource's skill set and number of available hours, before booking their time towards a project task.
Hands Up not only streamlines team member allocation, it saved BGC over 250 resource hours that would have otherwise gone to waste. It also has a ripple effect of building connections among employees scattered over multiple locations, reinforcing BCG's "One Team" philosophy.
Hands Up is one of only eight Intranet Innovations 2015 Commended Entries, thanks to its ingenious solution to a common and expensive pressure point for consulting firms -- maximizing resource utilization and billable hours. Hands Up also extends the value of BGC's intranet, making it the central hub for employee communication, collaboration and engagement throughout the organization
Check out the On Demand Webinar Recording of the Hands Up App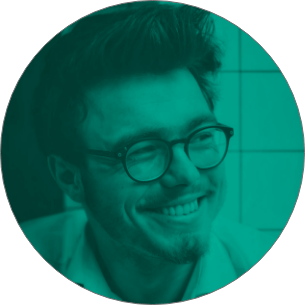 It's Time To Transform
Let us show you how much easier your work life can be with Bonzai Intranet on your team.