Bonzai Intranet Awarded Intranet Choice for North America 2018
BONZAI Intranet is truly honored to be the Intranet Choice for North America 2018! As last year's top-rated North American SharePoint out-of-the-box Intranet, we once again outperformed the competition in the SharePoint Intranet In-A-Box Report by ClearBox Consulting, an independent renowned UK SharePoint & intranet consulting firm. In this detailed 430-page report, 34 intranet solutions are carefully evaluated from around the world.
"We are elated to receive distinction for the second year in a row, especially in comparison with 33 other notable intranet solutions worldwide. For us, this truly showcases how BONZAI Intranet shines as a comprehensive, versatile intranet solution and vehicle for enterprises to become more productive and to further engage their employees," Michal Pisarek, 6-time Microsoft MVP and Director of Product, shares.
BONZAI Intranet Achieves Top Intranet Distinction 2 Years Running
BONZAI Intranet was awarded Intranet Choice for North America for 2018 in addition to being the top-rated North American SharePoint out-of-box Intranet in 2017. The SharePoint Intranet in-a-box Report evaluates intranet solutions' performance in the following eight key scenarios:
News publishing
User experience
Social & knowledge management
Search
Analytics
Employee services
Integration
Wildcard category
Each intranet evaluated for the coveted award is individually scored for each scenario, then the winners are awarded for the overall top score in their respective region.
Why BONZAI Intranet wins Intranet Choice for North America
BONZAI Intranet distinguishes itself among the 34 intranets because of its competitive scores in each of the key scenarios evaluated by ClearBox Consulting. Additionally, ClearBox Consulting reports pricing on each intranet evaluated. While price is not scored, we're happy to note that BONZAI Intranet is fairly priced, and more affordable than competitors in the same category.
Let's dive into what makes BONZAI stands out amongst competitors:
News Publishing
We designed our News Publishing to be interactive and dynamic, so users see what is most important and valuable to them. It's highly inefficient to sift through all content searching for what's relevant to the user. BONZAI Intranet makes it simple to publish news, resources, stories and events to specific users as well as companywide.
BONZAI Intranet: News Publishing & Content Authoring
User Experience
Above all else, User Experience is most important to us. We wanted to create a product that is easy for people to use regardless of your technical skill level. Our mindset is, you shouldn't have to be tech-savvy or experienced in development to use or to manage an intranet. BONZAI also make branding your intranet simple with point and click design options, so that no design experience is required.
"BONZAI puts user experience and employee experience at the forefront of the planning, architecture and design of our intranets because user adoption and employee engagement are the key pillars for the success of any intranet," explains Shereen Qumsieh, 2-time SharePoint MVP and Director of Product Development.
Social Engagement
There is room for Social Engagement in the workplace, and in some cases, it's a requirement. To promote communication, collaboration and engagement, we make BONZAI Intranet a place where employees drive social interactions through the format of liking, sharing or commenting on a variety of intranet content. Essentially, BONZAI Intranet allows your intranet to be an online, interactive community for all your employees.
BONZAI Intranet: Employee Engagement & Social Networking Tools
Knowledge Management
Finding the right resource or document exactly when you need it is an essential function of any intranet. BONZAI Intranet takes find what you need when you need it with comprehensive Knowledge Management. Easily manage and control content through tagging and version control to ensure secure and instant access to your content and tools whenever you need it.
Intranet Search
Time management is a challenge for many organizations. Excessive time can be wasted trying to locate specific documents or colleagues. BONZAI Intranet streamlines Search, as well as make it simpler through filtering searches for content versus people. BONZAI Intranet allows you to refine searching with tagging, tracking, versioning and advanced searching filters.
"Search isn't just a feature, for many users it's the single point of contact with our product that defines their interaction. We have to get it right. If a user searches for something and doesn't find it - we've lost them. This is why we never stop developing our search capability. For 2018, we have some incredible changes that will take our search even further and ultimately provide results that help people using BONZAI find what they need faster and get more done," foreshadows Matthew Carriere, Director of Engineering.
Intranet Analytics
BONZAI Intranet excels out-of-the-box with seamless integration with Microsoft Power BI to pull those reports directly into your BONZAI Intranet. All dashboards within BONZAI Intranet pull live data to avoid any risk of dashboards not being up to date. In addition, we enable you to customize your analytics so that reports make sense for your organization.
Employee Services
Mobile apps have made self-service easier than ever before, so we modeled BONZAI Intranet's support capabilities after that efficiency. We made BONZAI Intranet easy for employees to self-serve with a comprehensive support section called "How do I?". Employees can also manage events, find resources, manage tasks and connect with colleagues through self-service.
BONZAI Intranet: Employee Self-Service
Full SharePoint & Office 365 Integration
BONZAI Intranet is fully integrated with Office 365 and SharePoint. BONZAI Intranet is architected to maintain the highest standards of the Microsoft platforms while delivering a completely reimagined digital workplace to simplify business processes while improving employee communication.
"Beyond the full SharePoint and Office 365 integration of BONZAI Intranet, the solution delivery and support we provide to our clients sets us apart the most from other intranet vendors. The fact that we deliver both SharePoint and intranet implementation expertise to help clients from day one of planning their new intranet is what we hear our clients value the most working with BONZAI," shares Denise Ching, Director of Solution Delivery.
Wildcard – Site Provisioner
BONZAI's Site Provisioner tool was a key highlight of BONZAI Intranet's evaluation for becoming Intranet Choice for North America for 2018. Deploying a secure and reliable intranet is hard. Creating a repeatable process that can be scaled to deliver to an ever increasing install base is even harder. That's why at BONZAI we built the Provisioner.
The vast majority of SharePoint Intranets are delivered manually. This means people power is required to create and configure the many complicated SharePoint assets required by a modern intranet deployment. Using our BONZAI Site Provisioner, an administrator is able to select the installation point for the intranet, to make choices about the configuration and then simply click install. It's that easy.
BONZAI's Site Provisioner is one of a kind. As we compete in a dense market of SharePoint Intranet options - the Site Provisioner continues to impress our clients with its ease and reliability. We aren't slowing down with its innovation, next year we will add to its productivity and versatility with a conversational interface to make it evermore invaluable to our clients.
See North America's Intranet Choice 2018 in action!
Discover why BONZAI Intranet was selected the Intranet Choice for North America 2018 for yourself – request your demo now! When compared to 33 other intranet solutions worldwide we are humbled to be best in market for a comprehensive SharePoint Intranet in-a-box solution amongst so many other great intranet solutions.
Get your SharePoint Intranet in-a-box Report
To read the comprehensive 2018 SharePoint Intranet in-a-Box Report from ClearBox Consulting, go to: https://www.clearbox.co.uk/portfolio-item/sharepoint-intranets-in-a-box-report-2018. Follow us on Twitter or LinkedIn to request an exclusive BONZAI Intranet report discount code.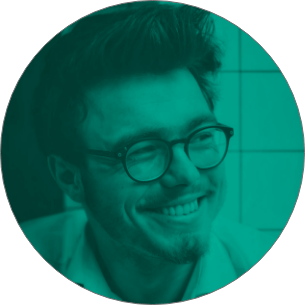 It's Time To Transform
Let us show you how much easier your work life can be with Bonzai Intranet on your team.