Best of On-Demand Bonzai Webinars: SharePoint Intranets, Communication Sites and Bonzai Client Intranets
At Bonzai, we love to share our knowledge with clients, prospective clients, partners and the technology industry as a whole through many different forums, but especially webinars and live in-person events.
With 3 SharePoint MVPs at Bonzai Intranet, we have a wealth of experience and know-how that we impart with every new intranet project we undertake with our clients, which keeps us progressively learning about Microsoft SharePoint, Microsoft Office 365 and how organizations adapt to and adopt new technologies in their workforce.
To help centralize these valuable resources for you, we've compiled a round-up of our most popular on-demand webinars from 2017 that cover everything from SharePoint Hybrid Intranet deployments to Capital Power's Nielsen Norman Group Award-Winning Intranet. Check out the best of the best on-demand Bonzai Intranet webinars below.
Best of Bonzai Intranet On-Demand Webinars
Webinar Details
Tired of manually maintaining your employees' profiles and contact data up to date?
Co-hosts Michal Pisarek, Bonzai Director of Product & 6-time SharePoint MVP, and Jeremy Thake, Hyperfish VP of Product Technology, discuss how Bonzai Intranet helped Hyperfish create a rich, people-centric and easy to maintain intranet solution.
Thake shares insights about how Hyperfish is leveraging its people data to streamline knowledge sharing and document management processes, increasing employee engagement and productivity
Click for On-Demand Webinar Access
Intended Audience:
- Corporate Communications & Intranet Managers
- Human Resource Managers
- Operations & Line-of-Business Managers
Webinar Details
With the release of SharePoint 2016 and the new cloud and Office 365 capabilities, we often get asked which way to go: On-Premises versus the Cloud. This webinar introduces a third viable scenario – Hybrid deployment.
Michal Pisarek, Bonzai Co-Founder & 6-time SharePoint MVP, discusses how a hybrid deployment could suit your business needs by addressing your cloud concerns and lowering your IT operating costs at the same time. Michal also gives a guided tour of the new features and additional functionality in SharePoint 2016, Enjoy!
Click for On-Demand Webinar Access: 
Intended Audience:
- Directors and Managers of Information Technology
- Solution Architects & Corporate Applications Specialists
Webinar Details
Thinking of redesigning your intranet? Then look no further, this is the webinar to watch!
Learn how Capital Power leveraged Bonzai for Office 365 flexible and cost-effective Intranet Platform to overcome 7 SharePoint Intranet challenges.
Watch Robin Morgan, Intranet Project Lead at Capital Power, discuss what makes a great intranet and some of the lessons he learnt designing and implementing an Intranet that delivers business value. You don't want to miss this valuable webinar as Capital Power won the 2018 Intranet Design Award from the Neilsen Norman Group using the Bonzai Intranet platform.
Click for On-Demand Webinar Access:
Intended Audience:
 - IT managers, Intranet Managers
 - SharePoint implementation consultants 
Webinar Details
If you're interested in intranets, knowledge management or digital workplaces, chances are you heard about SharePoint Communication Sites. This webinar covers everything you need to know to get you up to speed with this great feature. Co-hosts Michal Pisarek, Bonzai Director of Product & 6 time SharePoint MVP, with Sam Marshall, Clearbox Consulting Founder, will walk you through how and when to use SharePoint Communication Sites and some of the emerging implications for intranets, governance and publishing sites.
Click for On-Demand Webinar Access:
Intended Audience:
- IT managers, Intranet Managers

 - SharePoint implementation consultants
Ideas for Bonzai Intranet Webinars?
If you have an idea for webinars topics you'd like to see covered by the Bonzai Team, please comment below or email them to us at stressfree@bonzai-intranet.com.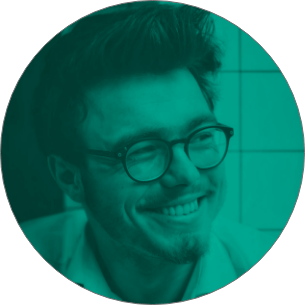 It's Time To Transform
Let us show you how much easier your work life can be with Bonzai Intranet on your team.