5 Ways To Inject Personality Into Your Intranet
A lot of companies invest time in crafting a fabulous communication and a brand experience for their customers--which they should. But unfortunately our internal communication doesn't always get the same attention. We often fail to recognize that it is just as important to engage our employees as it is to engage our customers.
One of the smartest ways to create this level of employee interaction is by throwing a little excitement into your corporate intranet. No, this doesn't mean turning it into TMZ like portal, but it does mean finding a way to be transparent and human to foster employee engagement.
Here are a few ways to add personality to your intranet:
Name it. One the easiest ways to give you intranet some life is to name it. It is a great start to creating your intranet brand and can also help you promote your company core values. Consider a friendly name that reflects your culture and brand. If you are struggling to come up with one, try holding an internal contest where employees can contribute.
Set a tone. Just like with your external brand, you will want your internal brand to have a similar consistency. Consider things like story length, reading level, and overall tone. If you have multiple contributors make sure you meet frequently to discuss and understand the importance of having consistency.
Make it visual. Sure headlines matter, but providing strong imagery will naturally drawn people into your content. It's ok if you are unable to afford high quality stock images, the best pictures are those that are taken by staff.
Tell stories. Transform your intranet into an internal storyboard. Whether it is featuring customer stories, or crafting your own internal content, intranet communication is one of the best opportunities to get creative. If you run out of ideas, try connecting with different departments and asking them for stories that you may not be aware of.
Add humour. Want some personality in your intranet? Make it funny. It could be a weekly meme, funny employee photos, or finding a humorous twist to your content. When your content is funny, it becomes entertaining, and entertaining content gets read.
Make it interactive. Does your intranet have poll or Q & A opportunities? One of the simplest ways to add life to your intranet is to constantly engage employees. It doesn't have to be overly complicated, start out slow and ask simple questions. For example, "What do you think of the new intranet?", or "What date should we hold the Christmas party?", or "What activity would you like to see at our next team-building event?"
Contribute Frequently. A stale intranet is the kiss of death. Do whatever you can to add content as often as possible. Even if you have to recycle old stories with a new twist, or create a "one year ago today" section-- just keep the content coming.
How are you injecting personality into your intranet? Tell me in the comments below!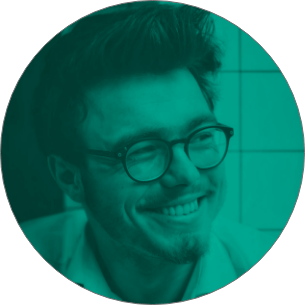 It's Time To Transform
Let us show you how much easier your work life can be with Bonzai Intranet on your team.