4 Wacky Contests to Drive Intranet Adoption
If you oversee a corporate intranet you likely can sympathize with the challenges of employee adoption.
Despite being an excellent tool to increase collaboration, motivate employees, and improve overall productivity, many employees are still reluctant to embrace this essential piece of technology.
Why the resistance? Just like any other piece of enterprise technology, adoption won't come overnight. The reasons range from reluctance to change, lack of understanding of benefits, to difficulty understanding how it works.
But when an investment has been made into technology, failure isn't any option, especially with an intranet. This is why many organizations have relied on contests to drive intranet adoption. Here's a few we like:
Setting up a Profile Challenge. It's not uncommon to encounter resistance from employees when asked to create their own intranet profiles. It only takes moments, yet it's avoided by many employees. This is why it needs to be amusing–or even competitive. You could try rewarding whoever completes the profile first, or you could set standard criteria that needs to be completed in order to be eligible for a prize. Additionally, you could reward whoever comes up with the most creative profile.
A "Name your intranet" Contest. Naming an intranet is a great way to not only add branding and personality , but to also help employees feel included in the process and deployment. Try holding a company wide contest where employees submit their suggestions on the best name. Once you've got a few contenders add this to a poll on the intranet home page. Polls are great because they can be completed in seconds and create a curiosity for results.
Corporate Quiz Contest. Do your employees know your company core values, mission statement, the number of locations, and which employee has been there the longest? Similar to creating navigational challenges, it's important that employees also understand the content that is posted. The more employees know about a company, the more they are likely to feel engaged. This is why it is an excellent idea to create a contest where employees have to respond back to you with information found on the corporate intranet.
Navigational Challenge Contest. As mentioned before, sometimes employees have difficulty navigating their way around an intranet. And understandably so. In the beginning it can feel like an overwhelming portal of information. This doesn't necessarily mean you have structured your data wrong, but rather employees need to familiarize themselves with navigational paths. One way to do accomplish this is to create a contest where employees are forced to discover content on the intranet. It could be the discovery of HR forms and policies, company logos, branding guidelines, or links to employee bios. Simply have employees submit the links of the pages back to you.
One final thought, don't forget the prizes. You don't need to spend a lot of money on rewards, but if you are going to have a contest, at least make sure employees are rewarded. Otherwise, what is the point?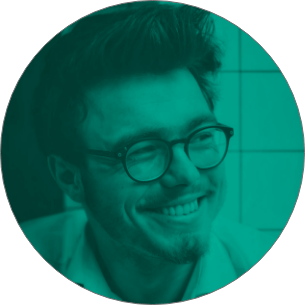 It's Time To Transform
Let us show you how much easier your work life can be with Bonzai Intranet on your team.