Yes, Even CEOs Need an Intranet
If you are a CEO, the concept of an intranet is likely the furthest thing from your mind. In fact, to some of you, it might even feel like an unnecessary fluffy piece of technology; or just another tool that distracts your employees away from their work.
The truth is that a corporate intranet is one of the single smartest tools a company can invest in. But it isn't just your employees who will benefit. As a CEO, you actually stand to gain the most from an intranet. Here's why:
Productivity
Employees are constantly whining that they spend/waste anywhere from one to three hours per day trying to do stuff that should be easier. So doesn't it make sense to fix this? Despite what you may think, an intranet does not contribute to wasted time, it contributes to saving time. Time spent looking for information and documents, booking meeting rooms, finding out who to speak to about something, etc. If you want to enhance productivity this is one of the simplest ways.
Familiarization
Do you really know the names and faces of every employee? If not, how does that make you feel? Are those long elevator rides awkward because you have no idea what department the new intern is in, never mind her name? An intranet gives you immediate access to a visual employee directory. Some intranets even have advanced searches that allow you to search by skills, departments, or interests. Understanding who your employees are, and what their strengths are just makes sense.
Locating Documents
Just because you have as assistant doesn't give you an excuse for not knowing how to locate important documentation online. Consider how embarrassing of a scenario it could be if you were in a meeting and asked for important information you couldn't locate? An intranet can host important documents like HR policies, sales figures, and past meeting minutes--all which can be accessed from a mobile device. Don't worry about confidential information getting exposed, because you can always add permission levels so the right people have access.
Internal Communication
How are you feeling about internal communications? Are key messages getting out to everyone? Do employees have a tool that they can truly collaborate and communicate with? Most importantly, do you know how to get out an important message if necessary? If you are finding it difficult to keep up with your overflowing email inbox, chances are so are your employees. This means that you need to find new ways to communicate with employees, and in real-time. An intranet is an excellent way to communicate with employees. Especially for a CEO, as it will give you opportunity to broadcast critical messages when needed.
Seeing the bigger picture: Finally, as a CEO you need to have immediate insight into which departments are working on what and how productive they are. Sure you can call a meeting. But that's costly, and most often a waste of time. You could even walk around and visit each department, but is that really going to give you the full picture? An intranet gives you a bird's eye view of everything that is happening in your company regardless of whether you are in even in the office. From new hires, to the latest sales figures, to product roadmaps, to marketing campaigns--it's all stuff you should know anyway right?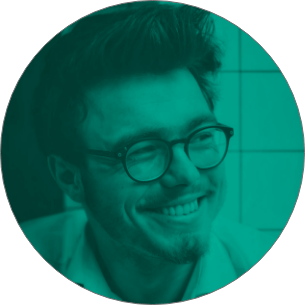 It's Time To Transform
Let us show you how much easier your work life can be with Bonzai Intranet on your team.