Why Your Intranet Became A Ghost Town
Despite the evolution of intranets, one of the biggest challenges remains employee adoption. I'd like to say this surprises me, but really, it doesn't. Why? Because I've seen a lot of 'dead' intranets in my time, and I have to say that in pretty much every instance, it could have been avoided.
Keeping an intranet alive isn't so much a tough job as it is an ongoing job. You may have had the best stats ever for your launch week, but that doesn't mean that these stats are going to continue in a week from now or a year from now. This is why your adoption strategy needs to be continuous.
So if your intranet adoption metrics are on a downward slope, you might recognize some of these common reasons:
It's too Difficult to Use
It doesn't matter what the expertise or skill level of your users is, if the technology is complicated, it won't get used. Employees simply don't have time in this era, nor the patience, to figure things out if it's not understandable from the beginning. This also applies to contributors as well. The back end of your intranet needs to be easy to use for anyone who may be adding content or documents. Otherwise they will be reluctant to add content at all.
You Forget Pictures
It shouldn't be a surprise to learn that content with images is read more than content without pictures. You don't need to invest in quality stock photos, just take a few pictures of your coworkers. Besides, in this day and age do any of us not have a camera accessible?
The Content is Irrelevant
It's tricky to understand what content brings people to your intranet and what content drives them away. Ensure that you have a healthy mix of content that appeals to all employees--not just your executive, and not just your marketing department. Include news and events, but also be sure to include human interest stories that feature your employees.
There is No Ownership
As mentioned before, the adoption of your intranet deserves an ongoing strategy. This means that somewhere there needs to be a level of ownership. Maintaining and increasing adoption has to be someone's responsibility or you won't achieve your intranet goals. Depending on the size of your company, there may be multiple roles each with their own set of responsibilities.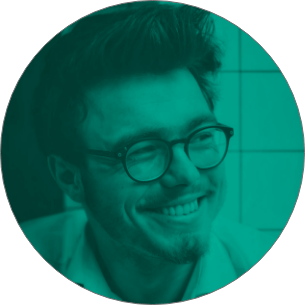 It's Time To Transform
Let us show you how much easier your work life can be with Bonzai Intranet on your team.