Why You Need an Intranet Launch Party
When I first heard of the concept of an intranet launch party I thought it was a crazy idea. Why would anyone host, or participate in a party for a technology? Once I saw one successfully executed I thought "Why don't we do this for every piece of technology we acquire?"
If you are still confused, let me explain. An intranet launch party is a celebration or party that kicks off the launch of a corporate intranet. Aside from serving food and drinks, there is usually a live demo of the intranet. Silly or not, it's definitely a good idea.
What Are We Really Celebrating?
The other reason I was confused at launch parties is that I didn't quite understand what we were celebrating. Despite being involved with several intranet launches, I had forgotten the work involved to get it up and running. A launch party isn't just rolling out the technology; it's celebrating all the effort that has gone into it. Effort that includes creating content, ensuring everything works, and creating clear pathways to people and content.
Also, like with a lot of other tools and technology, change can be hard for some people in the workplace. I have seen enough intranet launches to understand that every group has at least one nay-sayer who refuses to adopt anything that is going to alter their workplace routine; even if it is for the better. It's these 'late adopter' types that can be the hardest to persuade, yet they shouldn't be ignored. Inviting them to an intranet launch party will go a long way in increasing their familiarity with the technology and understanding the role it plays and how it can help them.
Where To Start
Just like any other event, an intranet launch party needs time and preparation. Unless you don't have a choice, don't do it alone. Get some help from some colleagues, and have them serve as launch day ambassadors. Next, you will want to make sure you have some branded swag on hand. This can include anything from t-shirts, to notepads, to pens--anything that gets employees excited or talking. You will also want to have an assortment of educational materials on hand. This includes one- pagers that explain the benefits of the intranet and some of the easy to use features.
Also, don't forget the dessert! If you want to ensure employees show up it's a good idea to bribe them with food and drinks. This could even be a specially branded cake or cupcakes that include the name of your intranet.
Requesting Feedback
Finally, make sure your collect feedback from your colleagues about the intranet. Put up suggestion boxes, both physical and virtual, to get employee input. Be open to both negative and positive feedback, and always remember that your launch is just the beginning of your corporate evolution to an engaged and productive workplace. Make sure everyone understands that the intention is to create the best and most effective intranet for your company.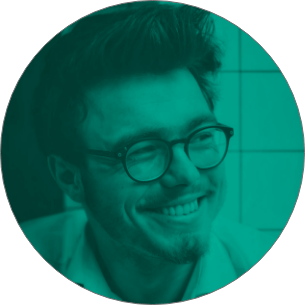 It's Time To Transform
Let us show you how much easier your work life can be with Bonzai Intranet on your team.