Why Bonzai Is Rated North America's Best SharePoint Intranet In-a-Box
For the first time ever, there is a comprehensive guide that reviews the leading 26 SharePoint Intranet In-a-Box solutions. Published by Clearbox Consulting, a reputable intranet consultancy based in the UK, the report evaluates eight intranet scenarios scored on a 32-point rating scale. Covering the most notable solutions that happen to span the UK, the Nordics, North America and Australia—we're proud to announce that Bonzai Intranet leads the way in North America with the highest overall score. In addition to being ranked the highest, we are also pleased to see that we're priced extremely reasonably. It was interesting to note that many of our competitors who didn't rank as high, are actually more expensive.
 We attribute this to the very lean business model we run, and talented people who deliver far more than we could ever expect (#proudparents).
The report is for purchase so we can't publish the exact scores, but the kind folks at ClearBox have allowed us to release the top 4 Out-of-the-box SharePoint Intranet's in North America which are listed below in order of their score:
There are roughly five others solution providers based in North America who's scores are subpar. A few of these solutions are also priced significantly higher than top-ranking solutions so we humbly advise you research your options carefully. We're hosting a webinar in the coming weeks to provide tips on how to do this...save your seat within the link below.
Watch the Video: Tips for Building Your Intranet Business Requirements
Why Bonzai Tops the Charts?
Across the board, Bonzai ranks above average in scenarios outlined by Clearbox summing to a very complete solution. Bonzai stands out due to it's intuitive interface, responsive design, content targeting and social features. The creators of the report are quoted, "In our view Bonzai's standard design is among the best of all products reviewed".
Here's why Bonzai performs above average in the scenarios Clearbox used to review and compare SharePoint Intranet Solutions.
News Publishing
We have aimed to create a solution that does not discriminate—our goal has always been to create a product that is easy for everyone to use and we've stayed true to that. Our news and events publishing center surely does not disappoint. Dynamic, relevant and interactive news can be shared to audiences of your choosing. Gone are the days of catch all stories as we've made it simple to publish news and events to specific audiences.
Branding Looking and Feel
Aesthetic. Aesthetic. Aesthetic. We ran user-test after user-test to design an overall look and feel that is simple, clean and pleasing to all eyes. We're glad ClearBox thinks Bonzai's interface its among the best because we do too. We've also made it easy for users to configure and brand web parts so that your intranet is unique to you and your corporate identity.
Two-way Communication
Times are a changing—we live in a online world where user-driven social interaction is not just wanted, but expected. Our team has sought to keep Bonzai cutting-edge in this respect so anything that is worth sharing, commenting or liking can be. This also helps to measure engagement with the content you produce.
Mobile Access
What you see is what you get. This is how we would describe our mobile experience and it's a good thing. We've ensured that Bonzai mobile experiences are seamless from desktops, or any device you view your intranet on for that matter.
Analytics
Bonzai fully integrates with Microsoft Power BI meaning that reports and dashboards you create there can be pulled into Bonzai. These reports pull live data so dashboards will always be up-to-date. Microsoft Power BI and Bonzai also make easy to create customized analytics for intranet managers so you can report on your success metrics.
Transactions
An intranet is intended to help you stay organized and get things done faster. Unfortunately what we've seen in many first and second generation intranet solutions is quite the opposite. With Bonzai we've made it possible for you to manage events, find documents with ease, keep on top of your tasks, and connect with the right people in your organization. Integration with Nintex Workflow and Forms also makes it possible to automate cumbersome tasks.
Wildcard
Clearbox Consulting deemed Bonzai's Employee Directory as our wild card. Why? It's slick, sexy and helps your people connect faster than ever. Need to communicate with legal from every department? Not a problem. Advanced search helps you identify contact information in seconds. Have an internal opportunity for employees with UX experience? Check. You can identify people with these skills company-wide, or even location-specific. You can also empower your people to populate their social profiles with their experience, skills and hobbies for a personal touch.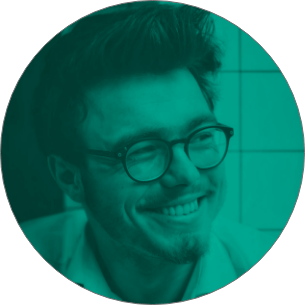 It's Time To Transform
Let us show you how much easier your work life can be with Bonzai Intranet on your team.