What's New in SharePoint Document Libraries?
The second best SharePoint session at Microsoft Ignite was hands down on the new experience in SharePoint Document Libraries (the first was on the New Content Publishing Experience, if you're curious). Before I dive into what's fabulous and new, I want to clearly delineate how SharePoint Libraries and OneDrive are different as there seems to be confusion.
When to Use OneDrive and When to Use Document Libraries?
OneDrive is the place for your personal files. Why? Because the fate of these file is always tied to individual users. When you share files from OneDrive, the sharing link is always tied to the individual account, so in the scenario that the person leaves the company, or decides to delete the file...it will be gone, forever. Collaboration in OneDrive is also intended to be lightweight.
SharePoint Libraries on the other hand, is where your team files go—files that are owned by a group as opposed to an individual. Files that are uploaded here, are tied to the fate of the associated Office 365 Group and are only deleted in the unlikely scenario that the group is deleted. Collaboration in Document Libraries is also much deeper as you can customize and share metadata, views and workflows.
High-Level, What's News in SharePoint Document Libraries?
Lincoln DeMaris, Principal Program Manager at Microsoft opened his session by sharing that in August alone, 84% of active online SharePoint users interacted with files in their shared Document Libraries. Understanding the importance of this feature, DeMaris and his team set out to modernize the former list-based and static Document Library experience.
The changes can be summarized into these 3 updates:
Responsive and updated SharePoint core for a truly modern experience. As we all know, SharePoint's Classic UI had not been up to par with what people expect today. The UI layer was tangled up with the back end and not built using modern, tools, techniques or frameworks. This antiquated UI system has been wiped clean and they started from scratch for a modern approach.
Alignment of core UI fabric and concepts with OneDrive to bring innovation and collaboration together faster. This means that all the cool things built in OneDrive have been brought over for modern Document Libraries with all the unique functionality in tact—custom views, metadata, content types, and structure to keep files working in a way that makes the most sense to your business. In addition, there has been tons of core innovation to make processes more simple and faster.

Optimized for lightweight structure and process—the interface has completely changed. It is now fully responsive with malleable columns, views and content types so you your teams can work smarter, not harder.
Top 5 Changes in SharePoint Document Libraries
#1 Shared UI with OneDrive
If you've fallen in love with the UI in OneDrive, you're in luck because it has transferred over to SharePoint Document Libraries for:
Thumbnail, List views and custom views of your files
Simple Flat, Global & Contextual Command Bar where you can add in apps for customization (ex. DocuSign app)
The new document library navigation bar gives you access to group members, quick links to other workloads, conversations, calendars and different objects, and indicates if you are following the document library
Responsive UI—a true document library on the go experience. It's fully responsive and everything functions in mobile browsers just as it does on your desktop
#2 Improvement in Everyday Usability
There are some of our favorite time-saving and functionality improvements!
Column re-sizing is simplified—double click columns to expand
Folder and file uploading is now an easy drag and drop
More file types with rich-preview: photos and adobe files like photoshop and PDFs
Group by columns! Group Anything you want dynamically without having to go into a settings page. You can group by file name, date modified, status, region.
Certain files missing meta-data? Easily drag and drop files or folders into the metadata group you want to inherit
#3 Power in the Details Pane
Now, instead of having to open a document to edit metadata, you can simply update it right in the document details pane within your document library window. Modern taxonomy can be updated here as well.  Here are a few things you can see in the new details pane:
Preview of the document
Fields to populate meta data or the populated meta data if already set
Required meta data alerting fields
Recent activity of files and folders for a complete history of changes
Who the file has been shared with, and what groups
#4 View Management
With the power of meta-data, you can now  get super organized by slicing and dicing views in just the way you want.
Easy Schema Changes
Two levels of "group by". For example, view files by "Status and Region"
View files created by you to see what meta data has not been added and which documents you have not completed to easily progress files along work flows
Create new list scoped columns directly from the list UI
Show/hide/reorder existing columns
Simply edit column views without going to a settings page—check or uncheck columns you want in your view
Save Views
Since you can now create different views by sliced and diced columns and meta-data groupings, you can also save these views so you don't have to re-create. They can also be access by other people on your team by saving as a "public view". Private viewing capabilites are on the road map and will be coming soon.
Just Pin It!
In those scenarios when you want certain documents to fall at the top of different views...you can now simply pin it. This makes is super easy to feature content that you want visible as soon as someone enters a document library. Additional details on the the pinning feature are as follows:
Easiest way to highlight the key content in a folder or view
Every view/folder combination has a unique pinned items set
Any contributor can pin
#5 Move, Copy, Link from OneDrive for Business
It's now faster than ever to transfer files and folders from OneDrive to your SharePoint document libraries. Here are all the ways you can share files from OneDrive:
Copy: to change ownership of file—copy a file to any group or document library within that group
Share: to people, your company or different groups
Link: copy a link from one drive and simply paste in your the URL field in your document library
My next article on SharePoint Document Libraries will be about the roadmap: what's coming and when. Subscribe below to receive this article when it's published.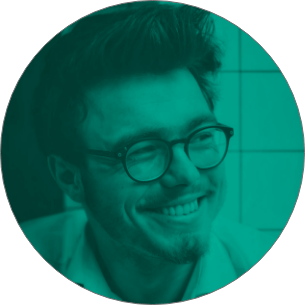 It's Time To Transform
Let us show you how much easier your work life can be with Bonzai Intranet on your team.