What's happening at CUNA ACUC [America's Credit Union Conference]?
We're thrilled for the upcoming CUNA America's Credit Union Conference taking place at the Hynes Convention Center in Boston from June 28th – July 1st, where we'll be speaking at an exclusive Industry Trends Session on Friday June 29th with Kimberly La Liberte, Marketing Manager at Horizon Credit Union and exhibiting at Booth #409.
The Stress-Free Booth at CUNA ACUC
If you are one of the many lucky attendees of CUNA ACUC 2018, we'd love to meet you! Stop by to visit us at our "Stress-Free" Booth #409; sit back & relax, quench your thirst with a refreshing drink and don't forget to enter one of our three (yes three!) raffles for your chance to win an exclusive Stress-Free Beach Pack!
We have exciting prizes up for grabs throughout the conference, with an additional 'Bonus' prize on Friday June 29th, taking place at 1:30 pm at Booth #409. 
Image Source: Raffle Prize - Bonzai Stress-free Beach Pack.
"No Pressure, No Diamonds" at CUNA ACUC
Join us on Friday June 29th at 8.30 a.m. in Ballroom A for No Pressure, No Diamonds: Lessons-Learned from Horizon Credit Union's Diamond Award-Winning Intranet to learn first-hand from Kimberly La Liberte, who spearheaded Horizon Credit Union's diamond worthy intranet project. The goal of the project was to improve internal communications, efficiency and access to vital information at Horizon Credit Union so that employees could continue to provide first-class services to their loyal members.
The results of Horizon Credit Union's hard-work and determination speak for themselves and they were awarded the Diamond Award for their Bonzai intranet by CUNA Council's earlier this year. Be sure to stop by Ballroom A at 8.30am on Friday June 27th to hear the full story and lessons learned.
Image Source: CUNA ACUC 2018 
A Stress-Free Intranet Platform for Credit Unions
With an ever-growing number of Bonzai Credit Union customers, we're really excited to connect with more outstanding credit unions. We're especially looking forward to the Industry trends sessions, where we'll get to hear first-hand stories and the experiences of exceptional credit unions and industry leaders.
Questions? Feel free to reach out in advance to stressfree@bonzai-intranet.com and we'd be more than happy to address your inquiry and arrange an in-person conversation.
We look forward to seeing you in sunny Boston!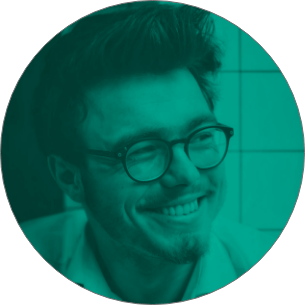 It's Time To Transform
Let us show you how much easier your work life can be with Bonzai Intranet on your team.