First launched in 2001, SharePoint is a Microsoft Office product that allows organizations to easily create and manage collaborative, private-websites. Prior to SharePoint's launch, Microsoft recognized the need to unite business functions that once operated in silos. Today, the centrally managed enterprise platform combines the workings of an intranet, extranet, content management system, enterprise search engine, business intelligence database and workflow manager.
Breakdown of SharePoint Business Functions
Intranet
SharePoint is the market-leading intranet used by 48% of organizations worldwide. Developed for enterprises, SharePoint functions as a private network that can only be accessed by the organization's employees. Many organizations use SharePoint as a central portal for keeping content and documents that need to be accessed by all employees. Typical sections found within a SharePoint intranet include:
News feed
Company information: vision, mission & KPI's
Company directory
Event feed & registration
Mission critical announcements
Health benefit information
New employee information
Policies, procedures and forms
Departmental information
FAQs
Extranet
Similar to the way SharePoint can be used as an intranet, organizations commonly use it as an extranet as well. Still a private network, an extranet houses information that is accessed by those external from the organization—partners, vendors, suppliers and customers. Typical information that can be accessed on an extranet includes:
Supplier and partner training
Policy and procedure documentation
Product/service listing & updates
FAQs
Contact directory
Content & Document Management
As a company-wide portal, SharePoint also functions as an advanced platform for content and document management. With leading collaboration tools, SharePoint makes it easy to store, track and manage electronic assets created in Microsoft Office applications. True document management features offered in SharePoint include history tracking, version control, change approval, collaborative live-editing and search capabilities.
Unique to SharePoint is the Check-in/Check-out feature which ensures version control. This feature allows document editors to "check-out" a document so that changes cannot be made by anyone else while they are making edits. Once complete, the document can be "checked back in" for review.  In addition to these safeguards, editing capabilities can be configured to reflect record management and legal discovery rules.
Web Content Management System
SharePoint acts as a Web Content Management System (WCMS) when employee create, manage and modify private websites. While SharePoint is not solely a WCMS, it contains functionality similar to leading WCMSs including straight forward website authoring, collaboration and administration. SharePoint users can easily create and manage website content without working knowledge of programming or markup languages.
Business Process Automation
Workflow solutions in SharePoint allow organizations to automate formerly manual processes to help improve productivity and decrease the time needed for task completion. Using Workflows, business processes can be automated via a series of tasks that generate output or in some cases, input, that flows to activate other processes. Components that guide a workflow are: events, steps, actions and conditions. The summation of these components work together to achieve a predefined result or to compute desired data.  Examples of business processes that can be automated via SharePoint workflows are:
Expense reimbursement
Vacation requests
Inventory refills
Contract management
Data management/validation
Document approval/rejection
Report generation and delivery
Business Intelligence (BI) & Reporting
Built-in BI in SharePoint provides centrally stored and managed data connections, reports, scorecards and dashboards. Coined a "self-service BI" (SSBI) tool, the aim of SharePoint BI is to provide analysts with ultimate flexibility to create and maintain their own BI solutions. These BI solutions are often intended to become a focal-point on company or departmental intranet's to summarize KPIs and mission critical findings.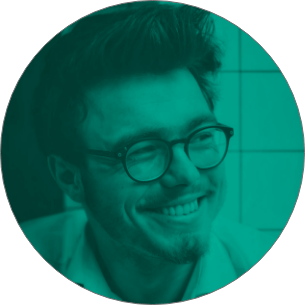 It's Time To Transform
Let us show you how much easier your work life can be with Bonzai Intranet on your team.