Welcome to the Bonzai Webinar Series
Bonzai is getting a head start on 2015 with some new informative ways to keep you in the loop!
Recently, we held our first webinar entitled "Re-thinking SharePoint Intranets with Bonzai" hosted by Michal Pisarek and Denise Ching. In the 60 minute presentation Michal and Denise walk thorugh the core functionality of Bonzai and the limitations current intranet systems offer. "As a consulting company we started to notice most companies require 80% of the same core intranet functionality and 20% customization. We leveraged this knowledge to create Bonzai to be completely user friendly. Our delivery framework allows us to focus not only on core functionality but the 20% customization for each organization that ultimately provides the most value". Bonzai comes out of the box packed with core Intranet features such as news, events, document management, calendars and many more. In addition, Bonzai contains more specific point solutions such as a Marketplace, Document Portal and much more.
Bonzai doesn't just stop with these features; Michal and Denise go on to explain one of their main goals with Bonzai was to encourage employee engagement with social features such as adding the ability to like and comment on content. For content authors Bonzai has streamlined authoring for easier management in your intranet with user friendly settings, links and meta-data options. If you would like to learn more about Bonzai capabilities be sure to check out our recorded version of the webinar here.
Bonzai will be hosting monthly webinars (next one scheduled February 2015) to help enhance understanding of intranet potential. See our upcoming list of events or watch recorded versions of past webinars here.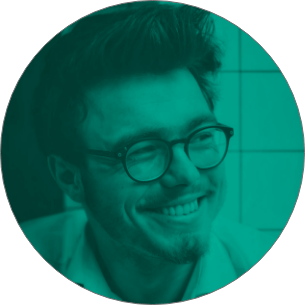 It's Time To Transform
Let us show you how much easier your work life can be with Bonzai Intranet on your team.