Three Business Cases for a Corporate Intranet
Intranets once got a bad rap. They were considered too social and viewed as a tool that distracted employees from their work. Somewhere along the way, perceptions changed and we realized that when done right, a strong intranet can unite a workplace, not destroy it.
Yet still, many companies are hesitant to invest in an intranet. Why? Well at first glance an intranet may not seem like the best way to address your top business challenges. We don't always correlate our problems to something an intranet might fix. Or maybe we assume that an intranet is 'just' a communications tool. But without successful communications, work processes slow down, employees becomes disengaged, and ultimately customer service declines.
Here are three business cases for how your company can benefit from an employee intranet:
Important Internal Communications
We often underestimate the value of a crisis communications strategy. That is of course until something goes wrong. When an event occurs that threatens your company's reputation, your communications team needs the best tools in their arsenal to protect the brand and keep employees educated and informed. An intranet is one of the most effective tools to connect and engage employees, even without a crisis. Besides, when was the last time you heard an employee complain that they received too much information?
Human Resources
Employee onboarding is one of the most underrated and overlooked processes. But, if you don't properly train, educate, communicate, and connect with your employees during those first few critical weeks, how can you expect to retain them? An intranet can play a critical role in employee onboarding. From access to forms, to understanding departmental roles, to organizational clarity, it's knowledge worth investing in. Imagine how much more productive your HR staff could be if they weren't bogged down by new employees requesting information that is easily accessible? But an intranet can help more than just new employees, it can be a central repository for all HR documentation. Relying on individual HR staff to provide each employee with information on benefits and policies and procedures, isn't just silly, it's also time-consuming, expensive, and highly ineffective.
Productivity
Intranets were once the place where documents went to die, but modern intranets are much more interactive and engaging than ever before. And when your employees have the connections and information they need right at their fingertips, they're more effective on the job. If that information is organized and located in one central database, your workforce can stop wasting time and concentrate on other tasks. Also having business-critical information available 24/7 facilitates learning and reduces the chance that employees will make mistakes due to inaccurate information.
If these intranet use cases seem irrelevant to your workplace at the moment, look to the future. Does it include a distributed or global workforce? Will some or all of your employees work remotely? If so, what tools and communication mediums should you invest in now to support where your business will be in 1, 3 or 5 years? This is a common topic for organizations looking to create a business case for Intranets. We would love to hear from you if you wish to discuss further! Contact us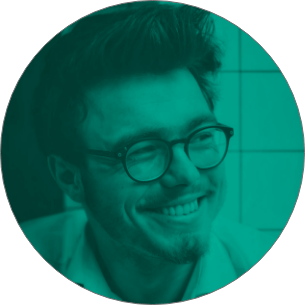 It's Time To Transform
Let us show you how much easier your work life can be with Bonzai Intranet on your team.