The (Uncensored) Future of SharePoint
On May 4, Microsoft held an event to announce the Future of SharePoint with the coming availability of SharePoint Server 2016. Without a doubt, the shiny announcement was impressive and heralded excitement from our team here at Bonzai Intranet. 
With that being said, there were a handful of changes that led to deeper discussions amongst our team of SharePoint experts. There are four cautionary points that we unanimously agreed upon and an additional five that we think will improve the workplace.
4 Cautionary Points on the Future of SharePoint
1. Move to calling SharePoint an "Intranet"
Time and time again, VP Jeff Teper referred to SharePoint 2016 as an "intranet". Today, many organizations look to organizations like ours to help increase adoption of SharePoint as their company intranet. Part of this process is building a branded wrapper around SharePoint, in addition to providing various capabilities that SharePoint  lacks such as:
An enterprise-level company search directory
The ability to target content to the right people
Event management and registration
SharePoint out-of-the-box is not pretty and comes with a steep learning curve for even those who are technically proficient. While the new version of SharePoint provides better UI and authoring capabilities, it still lacks a cohesive all-in-one experience that many organizations expect from an Intranet.
2. Reliance on Office Graph for content targeting
One of the things that got me really excited was Microsoft's investment in machine learning. This is huge for knowledge transfer in the workplace as employees will be fed relevant content in real-time to help them work smarter. While this technology begins to develop, it is important to not solely rely on it. It is important for organizations to continue to focus on information architecture and tagging taxonomy. A computer will one day be able to predict patterns with perfection, but until then, human logic needs to remain at the forefront for document meta tagging.
3. What about Yammer?!
We were super surprised that Yammer was not mentioned once! Currently there is a lot of capability cross over with Yammer and the new social features Microsoft has provided in Groups. Whilst we love Yammer, the lack of integration since acquisitions has been both concerning and puzzling. We understand that Microsoft wants to provide users many options, but if leading solutions like Slack or Planner have taught us anything, its that a single great solution can simplify communication streams. We're curious if Yammer may be discontinued and replaced with another social app, or perhaps integrated further into Groups. 
4. New generation Forms and Workflows
With the release of new tools such as Flow and PowerApps, it will be interesting to see how these tools compare to the power of InfoPath and SharePoint Designer created workflows. It is confirmed that InfoPath Form Services will continue to be supported and will work with InfoPath Form Designer 2013 but with no further enhancements to the product.
Forms and Workflow is a huge and fundamental part of any digital workplace. We believe that Microsoft needs to invest in a complete solution and it looks like they are moving in this direction with Flow and PowerApps. Currently for Bonzai Intranet, we leverage Nintex forms and Workflow almost exclusively because of their powerful and robust feature set. However, as these new tools improve and morph they might be the de facto standard.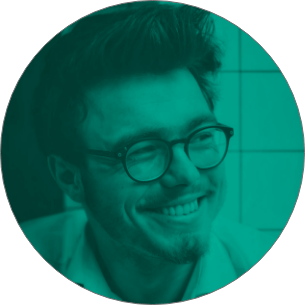 It's Time To Transform
Let us show you how much easier your work life can be with Bonzai Intranet on your team.