The launch of Bonzai Intranet for SharePoint
The consulting company I co-founded, Dynamic Owl Consulting, has been hard at work over the past year developing a new product that we're very proud to release--Bonzai, a pre-built intranet for SharePoint.
In our role as SharePoint consultants, we created many, many Intranets for large and small clients. As we worked through the needs of each one, we realized that about 80% of what we were designing was common across all of them, regardless of their size, location and vertical industry. Intranet capabilities such as news, events, policies, procedures, links, departmental and project information, how to articles, employee directory, weather, stock ticker amongst others were always on a company's wish list.
The concept behind Bonzai is to provide organizations with a core set of ready-made features within an beautiful, engaging and powerful design on the SharePoint 2013 platform. This allows organizations to do two things:
Get an Intranet up and running on SharePoint in a fraction of the time (typically 4-12 weeks) of a built-from-scratch solution
Concentrate on the 20% that's unique to your business and provides real business value. For example, custom apps that engage users or ensure Intranet governance and change management is considered during the process
I'm of the opinion that Bonzai is beautifully designed, highly usable, and includes remarkable features that invite user engagement. I'd really like to hear about whether you think it addresses 80% of your needs out of the box.
For example, every Intranet has an employee directory, but a well designed and intuitive employee directory can have a big impact on use.
The buttons above make it easy to filter the list to identify the employees you want, and makes search even simpler with a type ahead search capability that leverage SharePoint search to identify matching names as you type, as shown below:
Let's take a look at how we've use the same simplification process for authoring content on Bonzai. We all know that authoring content is SharePoint can be difficult, particularly when you have a bunch of metadata and web part zones. We streamlined the process in Bonzai. For example, when you author a news article, the first tab you see contains all the metadata you need to fill in:
We followed the metadata tab with a clean space where you can easily place all your content:
When you're finished adding content, click "Publish" and your news article is automatically created. You can render out your page contacts and display the featured image all with a single click.
There's a whole lot more to Bonzai that we'll share with you over the coming months. We have big plans to incorporate even more high impact features and functionality, and would love to hear your thoughts on what's really important to you.
We believe that SharePoint intranets don't need to be ordinary-looking and difficult to use, so we created an amazing Intranet platform that can be used by organizations large and small. If you would like more information on Bonzai, please go to www.bonzai-intranet.com and register for a personal demo! Oh and don't forget to watch the video on the homepage, it's all kinds of awesome :)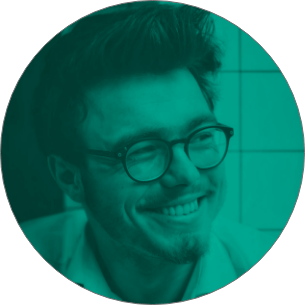 It's Time To Transform
Let us show you how much easier your work life can be with Bonzai Intranet on your team.