The Core Intranet Functionality Needed By Most Organizations
According to the Nielson Norman Group 2014 Report on Intranet Design, creating a new intranet from scratch took users an average of 1.4 years, a significant reduction from the 2.2 years reported in 2013. That still seems like a very long time to get one of the most effective tools for driving employee engagement up and running.
Current options for launching an intranet on the SharePoint Office 365 and 2013 platforms include:
Custom Build: In-house development or a 3rd party consulting firm builds your intranet – a path that requires a lot of people resources, time and money.
SharePoint Intranet Templates: Purchase a design template along with individual web parts to create intranet capabilities that sit on the SharePoint platform – a method that can result in a very disjointed user experience and one that lacks functionality.
Pre-built intranets designed specifically for SharePoint that include the core functionality needed by most organizations, and the flexibility to customize features to match a company's unique needs.
Where is the value in building the same intranet functionality used by thousands of other organizations from scratch, over and over again? SharePoint templates aren't the best solution either because they typically can't leverage the full functionality of the platform. A new era in SharePoint intranets is here – one that allows organizations to tap into the power of the platform, and provide users with a rich, engaging experience quickly and cost effectively.
Core Functionality Everyone Needs
There's a common set of features and capabilities that all companies look for in an intranet regardless of their size, industry or geographic location. They're all about improving corporate communication, and helping employees find important content and quickly perform routine tasks. Let's take a closer look at these three areas, and how Bonzai intranet for SharePoint addresses them:
Communication
News
Intranets are an extremely effective way to share company-wide announcements such as mergers and acquisitions, department-specific news such as a big client win, people news like the hiring of a new CIO, or awards.
Bonzai gives you the ability to manage and publish news, through scrolling featured news articles and a recently-published news section. You can have a central news portal visible to all employees, or distribute specific pieces to select business units within your organization based on user profiles or groups. Users can engage through social features like public feedback or private feedback to the content author, commenting and liking
Events
Companies need an effective way to share internal and external event information and manage attendance. The event capabilities within SharePoint are quite limited, and very few of the intranet products available today include any event management capabilities.
The Bonzai events management module displays event details including the name of the organizer, date, time and location. The application automatically generates a Google map to help attendees quickly see where the event will take place. Staff can ask questions and "Like" an event, confirm their participation, add the event to their calendar, and share details with colleagues. The required attendance response can be turned on or off, while a real-time attendee list and the ability to email all attendees helps organizers stay on top of who is coming, and keep them up-to-date on event details. A new feature coming in Bonzai version 1.1 – the ability to specify a maximum number of attendees, will also help event planners adhere to room capacity.
Important Messages
When the unexpected happens, companies need an effective way to get the message out fast across the organization.
Bonzai's Important Messages module prominently displays alerts on the home page with severity level colour coding for quick comprehension. Content authors have control over the length of time the message appears for, and which user groups it is displayed to.
Content
Easy access to content is critical to employee productivity.
Bonzai's content management module allows documents, spreadsheets, policies and forms to be housed in a logical way that makes it easy for employees to search, find and filter the information. Bonzai's document web part allows important or frequently used items to roll up to a home page summary, while an intuitive interface for adding page content, meta data and links, and set page social options (likes, comments and sharing) makes authoring a breeze.
Tasks
An effective intranet delivers value by helping users perform tasks that often require a lot of time, such as figuring out who to talk to, and how to get in touch.
Directories
Employee Directory – The Bonzai employee directory can be searched and filtered to find people based on first and last name, department, skills, expertise, language or any other property stored in an employee profile. It's easy to find someone with information on a particular topic, and instantly access their contact details such as email, phone, cell phone, and other methods like Lync and Skype.
Location Directory – Organizations have different location types, from corporate headquarters and regional offices, to branches and project sites. Some might have partners or suppliers they want to provide contact details for. Bonzai's location module allows users to create multiple location categories, and include important information such as address, hours, phone and fax numbers and more for each one.
Does the core feature set change by industry?
We find that companies in all industries want the same set of core intranet functionalities. They all need news and events, access to policies and procedures, and employee and location directories.
What is unique to a specific industry is the type of information they want to share. For example, an Oil & Gas company may want to highlight metrics such as barrels per day, or safety statistics. They can simply change the name of the Bonzai "News" module to "Safety Announcements." They can schedule safety seminars in the event module, and list office locations as well as mine sites in the "Location Directory" module, or rename it "Project Site Directory" if that makes more sense for them.
Bonzai allows companies to apply their own organizational logic into their intranet by renaming core components and fine tuning the information architecture to match their exact needs.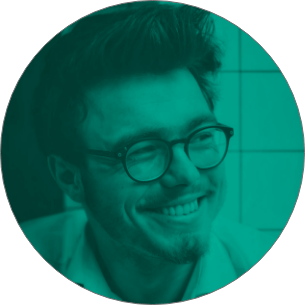 It's Time To Transform
Let us show you how much easier your work life can be with Bonzai Intranet on your team.