Re-Thinking SharePoint Intranets with Bonzai Webinar
As part of the recent launch of Bonzai Intranet for SharePoint we have been receiving many questions about Bonzai such as:
What is the difference between Bonzai and a template/skin?
How the hell did you make Bonzai not look like SharePoint?
What is the 80% of common Intranet functionality that most organization have? How does Bonzai handle these?
In order to provide you with the answers to these questions and to show you a sneak peek at some of the great features of Bonzai we are hosting a webinar on Wednesday November 26th at 10am PST titled "Rethinking SharePoint Intranets with Bonzai" In this webinar we will go through our thinking behind Bonzai and take a look at some of the features that we think makes Bonzai an amazing Intranet platform.
For a sneak peek one of the areas that we will cover is our Employee Directory experience in Bonzai. SharePoint 2013 provides some great capabilities to find people but it is also fairly limited:
Unfortunately there is a number of issues with this from an Employee Directory perspective:
I can't easily see a list of all employees in my organization
Users commonly want to find contact information when they are looking for a person. The out of the box SharePoint experience means you have to click on a person and be taken to their profile for this to happen
If I want to find a person with a particular skill I need to know the name of the skill before I can search on it, commonly I won't know it
With that in mind when we set about creating an Employee Directory in Bonzai we wanted to make it beautiful but very quick and easy to find and connect with people within your organization. Firstly when you land on the Bonzai Employee Directory you can easily see a listing of all employees in your without having to search first:

Of course a very common action is to be able to filter employees by their name, so in Bonzai all you need to do is choose a letter and we filter down the list of employees whose name starts with that letter:
After speaking to many users, and reading many reports, it also became apparent that when some is looking for a person they are commonly looking to get in contact with that person. In Bonzai instead of having to go to a users profile to find that information all you need to go is expand their card and you get their email address, office phone and cell phone right there (this is also configurable as well)! Also these are active links you simply click on these links to start a call with Lync, Skype or other call technologies you have installed:
So what about if I am looking for a person with a particular skill? In SharePoint you would need to know the exact spelling and name of the skill that a person has attached to their profile which can be confusing and frustrating to end users. In Bonzai if you start typing in a skill into the skills search box we automatically suggest skills that are stored in peoples profiles!
To make it even easier to find people we do the same thing when you are looking for a person in the search box by providing type ahead suggestions as you look for people.. We don't just show the persons name but also their location, title and their profile picture. It is such an easy, amazing experience that makes looking and finding people so easy:
Finally what if you want to find a person by phone number or location? Don't worry Bonzai has you covered as well, simply type in anything in the search box and Bonzai will try to help you find who you are looking for. For example we only know Adrians Phone number but look how quickly Bonzai helps us find her:
I hope that this gives you an example of the thinking, research and design that we have in Bonzai and we would to share more with you at our Rethinking SharePoint Intranets with Bonzai webinar hosted by Michal Pisarek and Denise Ching! In the meantime if you have any questions or comments we would love to hear them.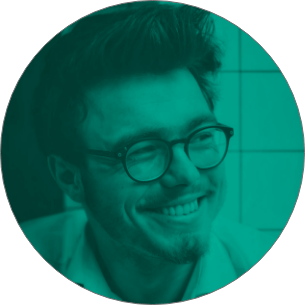 It's Time To Transform
Let us show you how much easier your work life can be with Bonzai Intranet on your team.