Intranet Content Ideas Your Employees Will Love
If you are new to the intranet game it may be a little confusing as to where to start your content journey.
In the beginning, writing content is fairly easy right? Employees are reading what you post, and it seems as though all your ideas are stellar. But before long those engagement levels can decline. Suddenly employees have stopped visiting your intranet and all your content ideas have all dried up. Yikes!
Relax; there are endless ways to engage your audience with good content. The best part is that most ideas don't require much effort at all. Here are a few of our favorites:
Message from the Executive
We sometimes think that employees don't care about what leadership has to say, but in reality the opposite is true. Employees want and need to be kept informed! The more they know about their company, the easier it is for them to complete their jobs.
New Employee Announcements
Employees love to learn about new employees, so why not update staff on the latest hires? Include things like where they came from, their hobbies, and even little quirks. This further creates opportunities for in person conversation as existing employees will feel an immediate level of comfort with the new hire.
Document Location Reminders
No matter how many times employees are shown where to find the relevant vacation or HR forms, they still seem to forget. Take the opportunity to also remind employees of documents they may not be aware that exist. This could include policies relating to harassment, discrimination, or special employee benefits.
Big Wins
It isn't just the sales team that likes to celebrate. Every department plays a role in the success of the company, so it is important to make employees aware of any big wins in the company. This could include anything from a large sale, or even a giant bug fix from your developers.
Customer Stories
One of the best ways to engage employees within a company is to remind them how customers benefit from your company's product or service. You can either use an existing case study to build the content, or just simple ask a few key customers for some testimonials.
Humorous Content
If you truly want employees to read content, you need to make it funny. This can be a funny photo with an interesting caption, or even sharing humorous stories throughout the company. Stuck on ideas? Ask other employees to submit funny stories to you.
Hold a Contest
Creating an internal contest forces employees to get involved. Consider implementing a photo caption contest, or something a little more serious--like the opportunity to name a new product. Don't forget to reward the winner!
Hold a Poll
If you want your employees engaged in content, you need to encourage interaction. One of the easiest ways to do this is to ask for their participation in the form of a poll. It could be something as simple as "Should the Christmas party be on the 15th or 18th of December?" or "Are you satisfied with our current coffee vendor?"
Remember, whatever your content strategy is, keep your content fresh and frequent!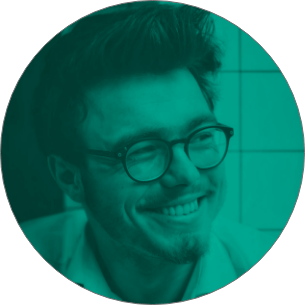 It's Time To Transform
Let us show you how much easier your work life can be with Bonzai Intranet on your team.